Are you interested in earning free money from signing up on multiple apps and sites without doing many activities? You can easily make a $10 sign up bonus by registering on cash-back apps, rewards apps, and websites. Additionally, you can earn referral bonus money by referring your link to others and if they sign up.
By using sign-up and referral bonuses, you can make $1000 fast. Most of the time, people won't realize the power of $500 per month, but if you invest 1000 a month for 20 years using 12% compound interest, it will grow close to 1 Million (Exact $999,148).
So let's start signing up with all apps that give $10 sign up bonuses and start promoting the link to friends and family to help them grow the money. 
Related Articles: $20 sign up bonus app, Banks with immediate sign up bonus and apps that pay $50 sign up bonus or more.
$10 Sign Up Bonus Instant Withdraw apps that pay free money (Offers for 2023)
We have tested lots of different apps and websites that give a $10 Sign up Bonus fast and have selected some of the best apps that are easy to sign up for and offer simple criteria to claim your Bonus.
Want to earn more? Check out the bonus page of referral offer to make money.
Befrugal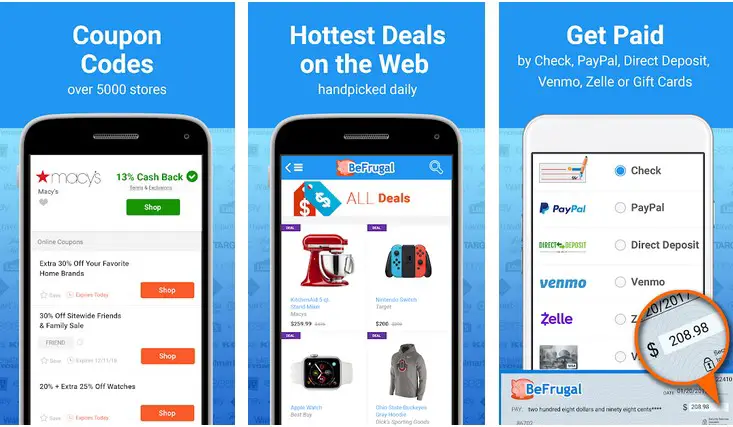 Befrugal is a popular online shopping portal that offers cash-back for over 5000 retailers, and They offer cash-back deals on tons of different items and discounts on bigger expenses.
How to Qualify $10 sign-up bonus using Befrugal:
Click the below button to open the Befrugal account.
Enter the BeFrugal referral code – XBECNYL in the process of sign up.
$10 sign up bonus will display in your account.
Shop and earn at least $10 cash back from Befrugal to unlock the sign up bonus.
If you shop through, BeFrugal, you can save up to 10% on each purchase. You can read Befrugal promotion for more details. 
Venmo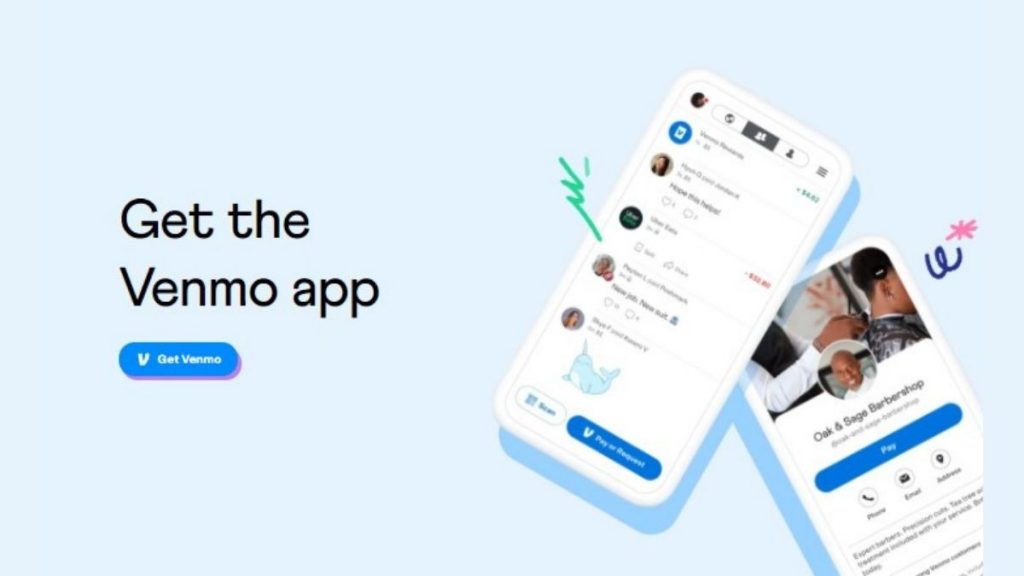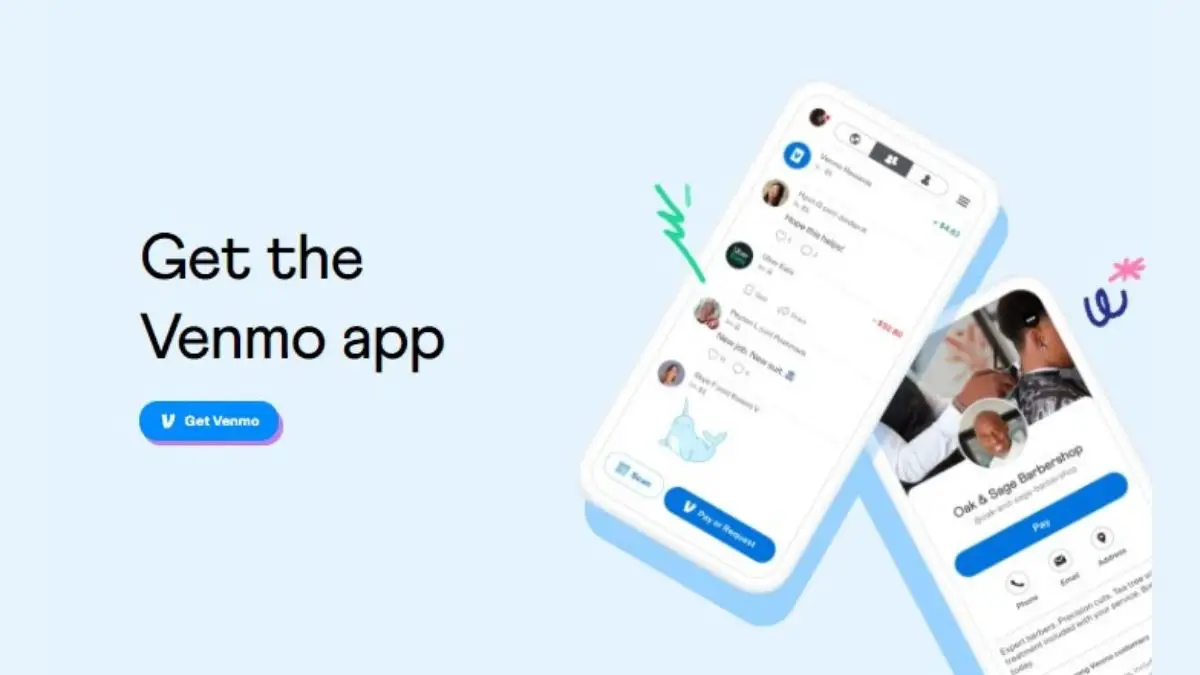 Venmo is a popular app that allows you to pay your friends and businesses. You can split bills, receive payments from anyone, and shop at your favorite online stores.
Venmo Offers you a $10 Sign up Bonus when you sign up using our unique link. Also, you can get an additional $20 referral bonus when you invite new users to Venmo through your referral link.
How to qualify for a $10 Venmo sign up bonus
Download the Venmo app and create a Valid Account.
Ensure that your phone number is added and verified for your new Valid Account, and then click "Save."
During the sign up process, you must also enter the Venmo referral code for a $10 bonus.
Once you complete the process bonus will be added to your Venmo account within 10 business days.
Take a close look at Venmo sign up bonus and go through step by step guide to complete the bonus.
Paypal
I am sure that you already have a PayPal account. It is an American multinational financial technology company that operates an online payment system.
Paypal supports online money transfers and works as an electronic alternative to check and money order transactions.
PayPal Promotions: Wondering if PayPal gives you money to Sign up? Yes, it offers you a $10 Sign up Bonus when you join through our special Paypal promotional link. 
And It also has a referral promotion through which you can get a $100 referral bonus for inviting new users to PayPal.
Just like PayPal Brex also offer a $250 Amazon gift card as a sign up bonus. Use the Brex referral code to claim the bonus.
Freecash
Freecash is get to paid platform that help users to earn money by taking surveys and watching videos. Freecash also offer sign up bonus of up to $250 to open a new account. Freecash users can also make extra to use Freecash bonus code.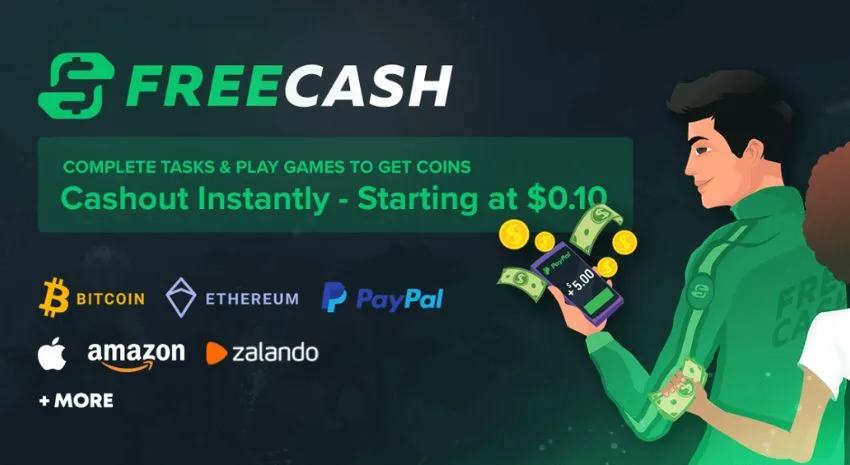 As a new user, you can get up to $250 Freecash bonus to open a new account using the Freecash referral code "FC1631" and complete first task. Plus you can also earn 50 Freecash coins to invite new user to the app.
Swagbucks
Swagbucks is one of the most popular rewards sites on the web, which gives you money to do simple tasks like:
Watching Videos
Taking Polls
Filling Out Surveys
Shopping Online
Printing Coupons
Referring Friends
Free-Trial Offers
Play Games
Swagbucks offers you a $10 sign up Bonus when you sign up using pour special link, and you can even earn a $10 referral bonus for inviting new users to Swagbucks.
How to redeem Swagbucks $10 sign up bonus?
Open a Swagbucks account.
Complete the profile and verify your email.
Spend at least $25 on an eligible purchase from the merchant's shop page in order to activate this bonus.
A bonus of $10 will be added to your SB account after 32 days of completing the task.
Swagbucks points are referred to as SB points. These points can be redeemed for gift cards from companies such as Amazon, Target, and iTunes. Paying with SB points is also possible if you have a PayPal account.
Ibotta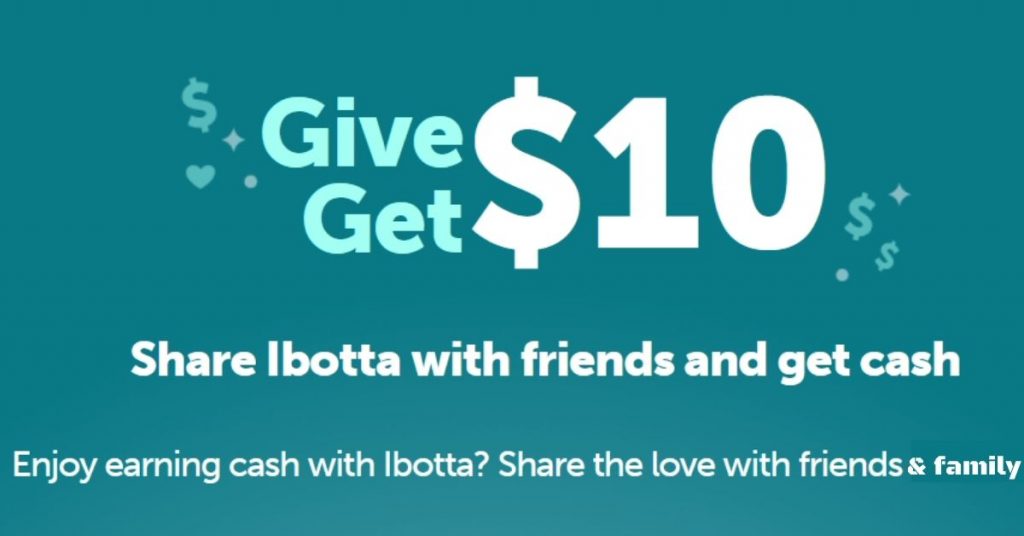 Ibotta is a popular mobile app available for both iOS and Android devices that pay you to scan grocery receipts. With the Ibotta app, you can earn cash back on grocery purchases, in-store and online purchases, and restaurant meals. 
Ibotta Promotions: Ibotta gives you a $20 Sign up Bonus when you create a new account through our link, and you can get an additional $10 referral bonus when you invite your friend to Ibotta.
WealthSimple
If you trade crypto, Wealthsimple is a modern, simple and safe way to trade crypto. A Robo-adviser, WealthSimple, helps you invest in your future by automatically selecting your financial portfolio based on your age, assets, income, and debt.
You Can get a $50 Sign up Bonus when you join WealthSimple through our link. Also, you can take advantage of the WealthSimple referral promotion and get a $50 referral bonus when you invite your friends to WealthSimple.
Steps to qualify Wealthsimple $50 sign up bonus.
Open a new Wealthsimple account and register.
Get $25 and commission-free trades. Fund your Crypto account with at least $150. 
Sign-up today to take advantage of this offer!
Do you want to earn more with crypto promotion apps? The safe and simple way to trade crypto! Try the Coincahnge promotion and earn a $40 sign up bonus and a $25 sign up bonus with the Rocketplace promotion.
TopCashback: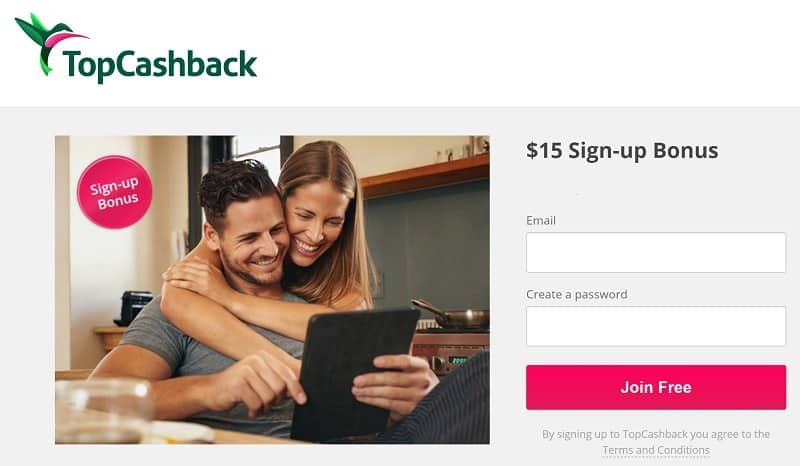 Topcashback is an online cash-back rebate site that offers 100% cash-back rebates. No one can beat them in terms of cash-back offers & cash-back programs in the USA. 
You can also get cash back on your purchases in over 500 top cities across four continents with Top Cashback's cash-back credit card.
TopCashback Promotion: New accounts joining through our special link can receive a $20 Bonus Sign-up Bonus. Additionally, they will become eligible to claim a $10 Yopcashback referral Bonus.
Remember: Welcome bonus rewards on TopCashback apps keep changing time to time. Make sure you get the best offer.
MyPoints: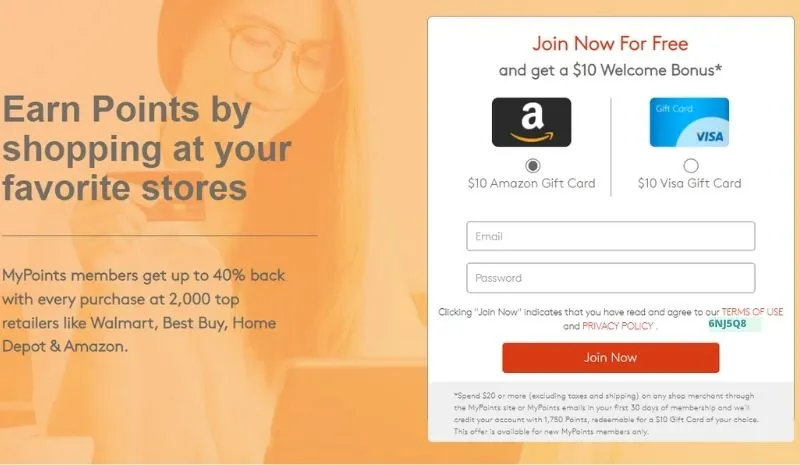 MyPoints works in a very similar way to TopCashback and BeFrugal. Every time you click on one of their links to another retailer and purchase anything, you earn a certain amount of cashback. The amount depends on the store that you're shopping at.
MyPoints Promotion: MyPonits will give you a $10 Sign up Bonus when you join through our promotion link, and you can even earn extra money by referring your friends to MyPoints.
Steps to get a $10 Mypoints sign up bonus
Open a new Mypoints account for free and verify your email.
You can choose the bonus reward before signing up either it will be a $10 Amazon gift card or a $10 Visa gift card.
Bonus will be awarded as points ($10 Bonus = 1,750 Points).
You can redeem the amount after spending $20 or more within 30 days.
Earn a $20 Amazon gift card to sign up for the Klarna app.
Oxygen Bank
Adding the new app to the list of $10 sign up bonus with instant withdrawal is Oxygen Bank. Oxygen is a new generation mobile banking app that helps you to grow and manage your savings and offer up to 20x more APY than other.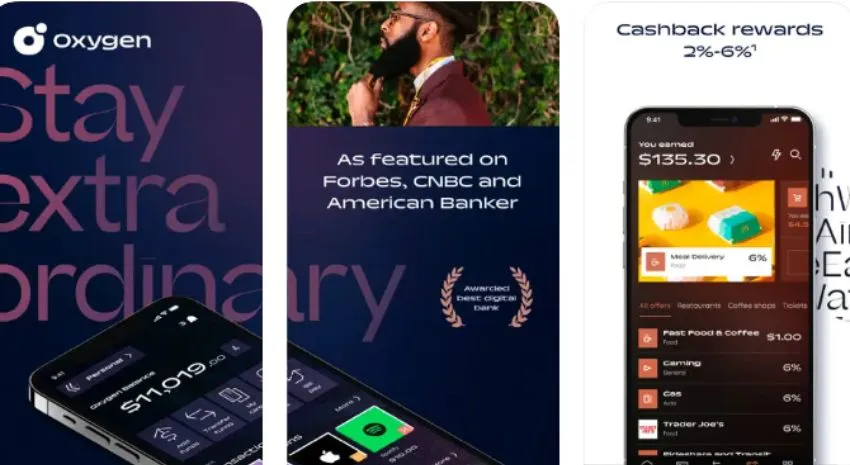 Oxygen bank welcomes new users to the app with a $10 sign up bonus. You need to open an account using the referral link and have to complete 5 debit card purchases.
Steps To Claim $10 sign up bonus
Visit this link to open an Oxygen Bank account.
Enter your name and id proof to register and verify your account.
Deposit $200 or more and make 5 debit card purchases within 60 days.
A $10 sign up bonus will be credited to your account.
You can also check out Oxygen bank promotion to earn $10 referral bonus and cash back.
Step Mobile Banking
Step is next-generation banking service that gives access to invest in stocks and crypto and manage your money before you turn 18. With Step, you can build positive credit and earn rewards on your spending.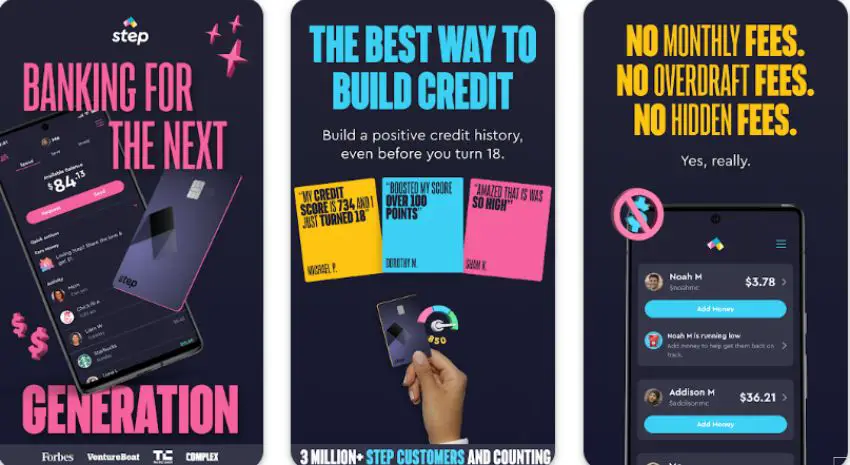 Step Promotion offer a $1 sign up bonus for new users. Use the Step referral link or code to open an account and get your bonus in the Step account. You can earn a $1 Step referral bonus for each friend you invite to join with your Step referral link.
Steps To qualify for Step $1 sign up bonus
Open this link to download Step app on your device (available on both Android and iOS).
Enter your name and email to verify your account.
Apply the Step Referral Code – GAIUFG5 while signing up.
Once sign up process done, deposit a total of $10 within 45 days.
$1 Bonus will be credited in your account.
You can double your reward with instant $25 sign up bonus apps and earn more with best referral bonus.
Poshmark
Whether you are looking for something special for yourself or for your house, yo'll find everything at Poshmark. Poshmark allows you to buy or sell used items at a reasonable price. And you can connect with other Poshmark users to share styles and everything.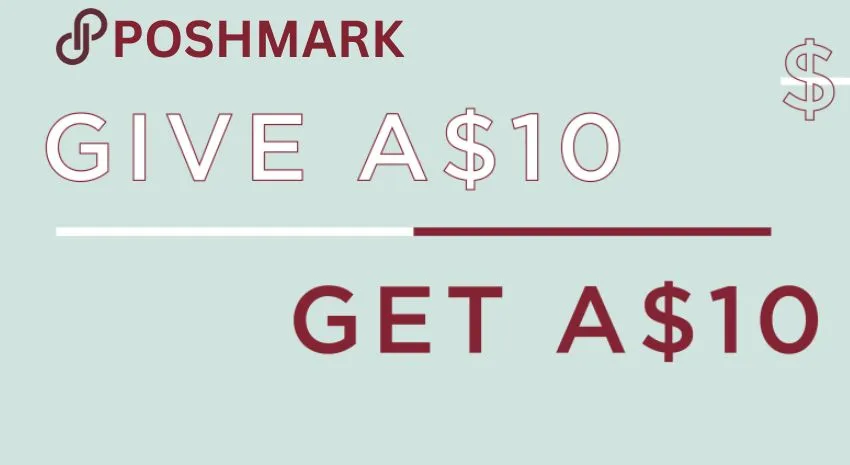 New users on Poshmark will get a $10 sign up bonus when they buy or sell 1 item at Poshmark. Users can also earn an extra $10 bonus to invite users to the platform.
Steps To qualify for Poshmark $10 Sign Up Bonus
Visit this link to open a Poshmark account
Enter your name and details to verify your account.
Buy or list at least one item worth more than $20 within 30 days.
You will get a $10 Poshmark sign up bonus in 2-3 business days.
Checkout the Poshmark referral bonus to earn more while referring.
Temu
Temu is an online shopping platform that offer great deals and discount on fashion and cosmetics items. With Temu app you can get items for free and at affordable rate with free shipping.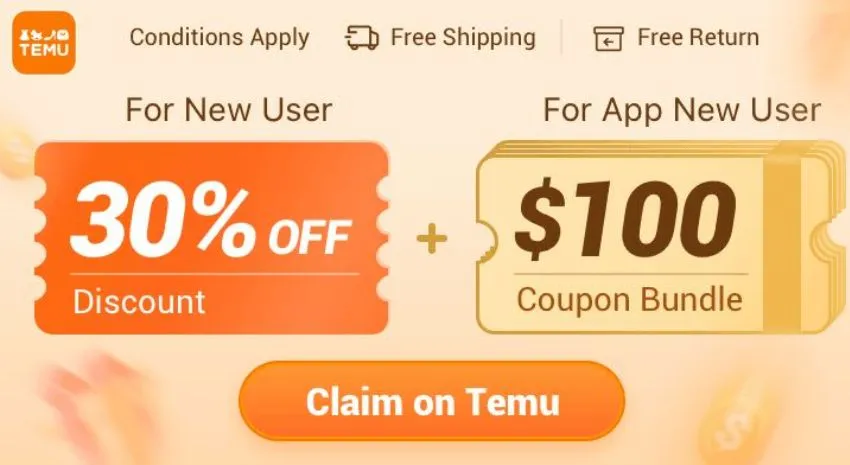 Temu offers up to $10 sign up bonus to open an account. But you can use Temu $100 Coupon bundle code to get $100 Temu sign up bonus.
You can also get free items on Temu without inviting friends and by playing games. Temu is free to join and make your shopping more rewarding.
Steps To qualify for Temu $10 Sign Up Bonus
Visit this link to open an new Temu account.
Enter your name and email to verify account.
Shop items at Temu worth more than $100.
Once items get delivered, you will get Temu $100 coupon.
Downloading Temu app will also give $10 sign up bonus.
How can I get $10 Quick?
There are a variety of ways to make $10 quickly. Some options include:
Signing up for apps that offer a welcome bonus of $10 or more.
Doing surveys or other online tasks for cash.
Participating in clinical trials or focus groups. 
Picking up a side hustle like driving for a ride-hailing app or delivering food like Grubhub and Uber Eats.
Selling your photos online.
Offering your services on a freelance website like Fiverr.
Doing odd jobs in your neighborhood.
Conclusion:
If you are ignoring these free rewards tips, then it's a big mistake because you are leaving a big opportunity to top up your PayPal balance with a $10 fast.
In this article, we covered popular $10 Sign up Bonus apps for new members. It's a great way to save money on a purchase you'll probably make anyway.
FAQs
How can I make 10$ right now?
Cashback apps are the best way to get an instant $10 sign up bonus in your spare time. Sign up for apps like BeFrugal, TopCashback, MaxRebates, Rakuten, and RebatesMe to earn a $10 cash bonus
Where can I get $10 for free?
There are many ways to get free money. You can sign up for an account or earn points by watching videos. However, some apps will pay you $10 just for signing up!
What apps give money for signing up?
The following apps provide opportunities for users to earn cash or other rewards by completing tasks. Users can also use these apps to save money on purchases, investments, and more.
BeFrugal
Venmo
Brandclub
Slide
TopCashback
PayPal
RebatesMe
What app gives you free money?
Cashback and Crypto promotion apps give you free money to sign up and use the app. Above are the apps that pay free money to sign up and referrals
How can I get $10 for Signing Up?
Sign up for venmo account to get a $10 free sign up bonus. To earn this reward use the Venmo $10 free money code and sign up.
How can I get $10 Quick?
Best to way to get a quick $10 is to sign up for an app.
Open an Swagbucks account and get a $10 sign up bonus