Everybody spends regularly on groceries, clothes, and even on online shopping, but not everybody gets to save while spending. It's no wonder that many households search for ways to save on these expenses, including using coupons and shopping apps. But imagine earning cash backs on your daily purchases and earning bonuses at the same time.
Ibotta can help you earn cashback on your groceries and other in-store and online purchases and eating out at the restaurant. Let's explore what Ibotta is, how it works, and its current promotional offers.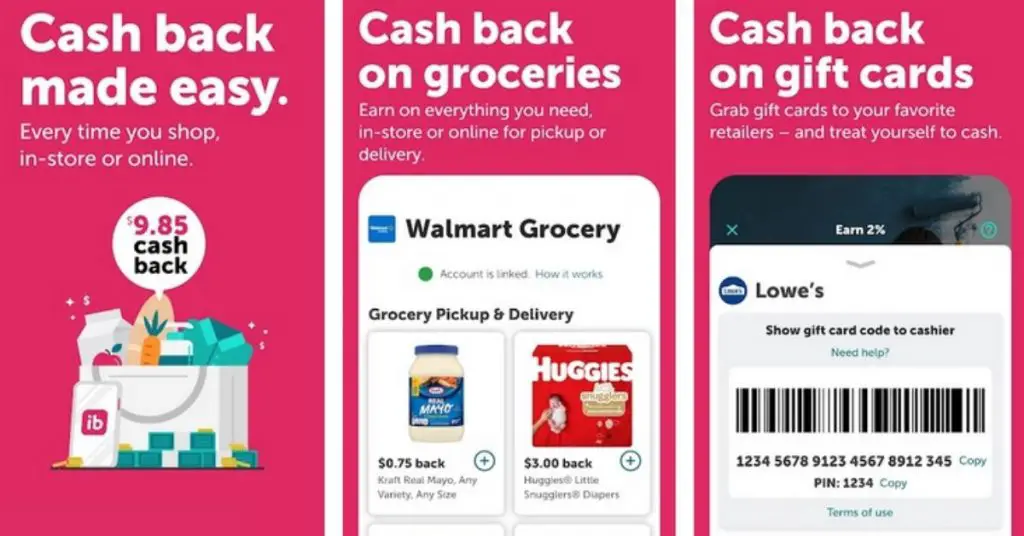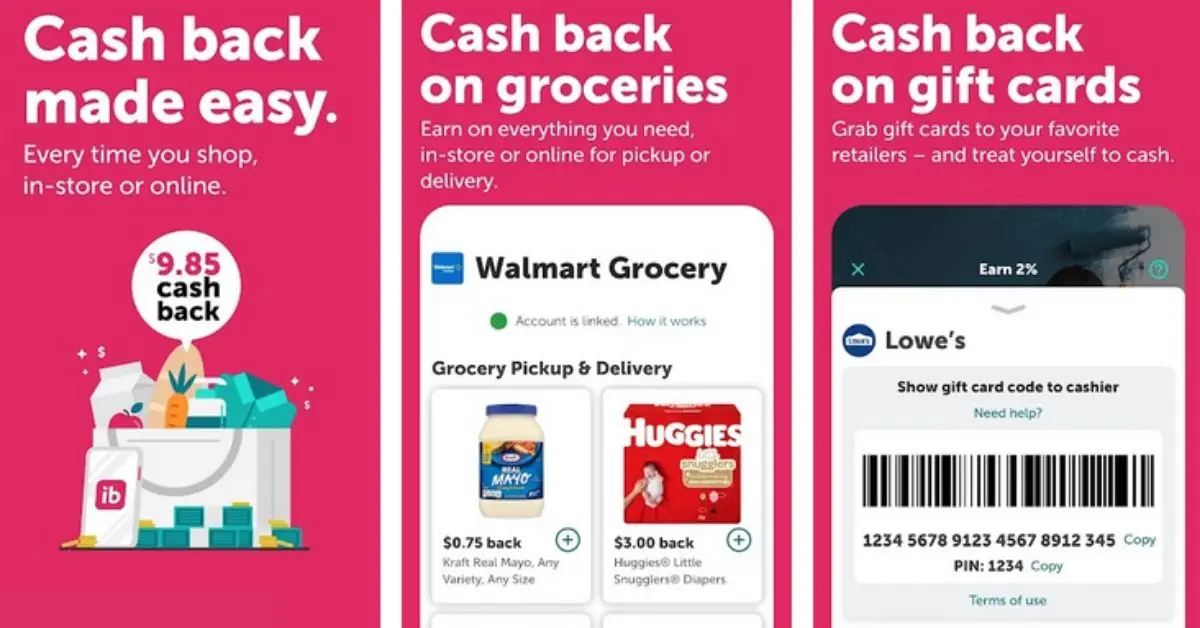 Currently, many Ibotta promotions are running on their platform for new and existing users. Below you will find all the Ibotta promotions.
New users can earn a $30 Ibotta sign-up bonus to open an account using $30 ibotta referral link.
Ibotta referral program offers a $10 refer-a-friend bonus for each successful invited user on the Ibotta app.
What is Ibotta?
Ibotta is a simple and free cashback rewards and payments app that gives you real cash for everyday purchases when you shop and pay through the app.
It's similar to clipping coupons, but instead of getting money off the top, you get rebates on certain products you buy when shopping, whether in-store or online. Thousands of retail stores, restaurants, movie theaters, convenience stores, home improvement centers, pet stores, and pharmacies partner with them to encourage shoppers to check out their newest products and reward them for their purchases.
While apps like Ibotta are typically associated with grocery shopping, you can earn cashback on many other purchases, including major retailers like Amazon, Walmart, and Target. You can find the complete list of supported retailers on the company's website. While Ibotta is currently only available in the United States and Puerto Rico, you can use it on military bases worldwide.
Ibotta is pretty straightforward to use.
How does Ibotta work?
Ibotta works similarly as top cash back apps like RebatesMe and TimesClub by giving cashback offers to users. Once you've registered, you'll be able to find your favorite/nearest retailers, browse available offers, and get cashback on purchases you intend to make.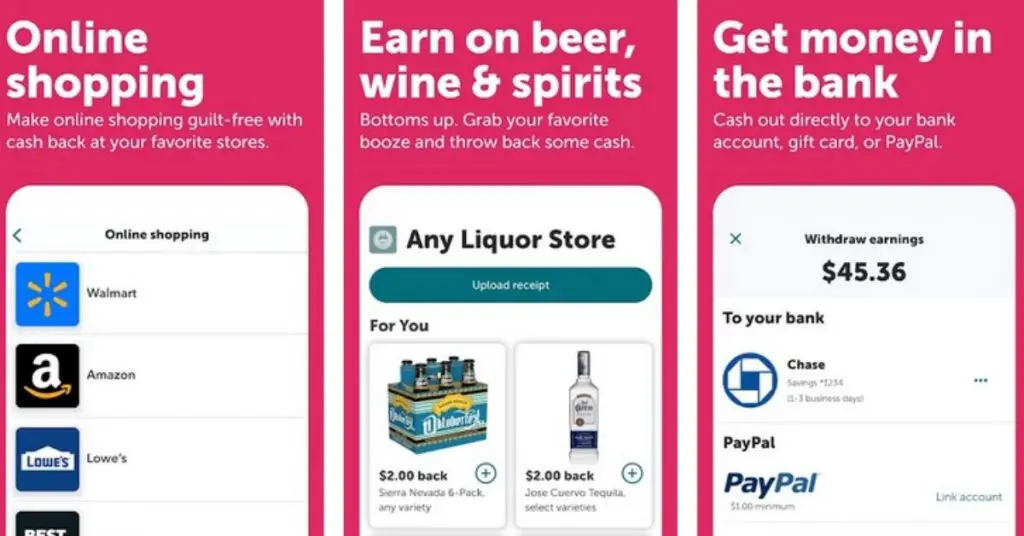 Once you find an offer you'd like to redeem, you claim it and add it to your shopping list. After that, add items to your shopping cart that are eligible for the offers you've claimed when you're at the store or browsing online. Once you've made the purchase, you can claim the cash back with Ibotta. After your account reaches $20 in earnings, you can transfer it to your bank account. 
Ibotta Sign up bonus $20 Reward
Ibotta is currently offering $20 as a signup bonus to its new users. All you need to download the Ibotta app and register your account.
To receive a $20 signup bonus, you must redeem ten offers in the Ibotta app, either in-store or online, within 14 days of registration(excludes any brand and any item offers) and to get the initial $10 referral bonus(must use a referral link or code), you must redeem your first order with Ibotta including any brand, any receipt and any item offers.
In short, you "ll get $20 just for signing up and completing the welcome bonuses, and you "ll redeem $10 when you "ll use a unique Ibotta referral code or link.
Ibotta $10 Referral bonus
The Ibotta referral program is simple. After completing the signup process, you can refer Ibotta to your family and friends. When they sign up using your unique referral link and make their first qualifying order, You "ll both receive a $10 bonus.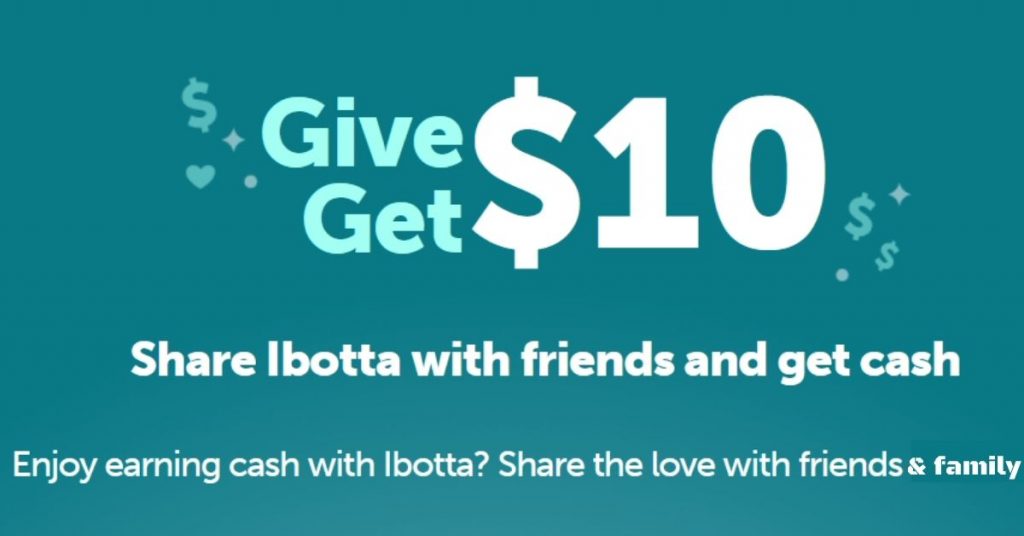 After this bonus, you're eligible for an additional $10 upon completing other Ibotta offers within the app.
Ibotta pros and cons
Pros
It's free and easy to use!
Supports over 300+ retailers
There are a variety of rebates available, from groceries to hotel rooms and liquor stores.
Rebates are available on healthy foods and generic purchases, not just specific brands.
Offers cashback (via PayPal or Venmo) or a gift card of your choice.
 You can use the Ibotta app in conjunction with shoppers' other saving strategies, such as redeeming coupons, rewards programs, coupon stacking and matching, rebates, and other money-saving apps.
Cons
You can be tempted to try new things and purchase items you don't need or brands you wouldn't usually buy.
Occasionally, certain brands listed on the app may not be available in the store, which is inconvenient.
If you carry a reward balance for six months and do not cash out or actively use the app, you'll be charged a $3.99 convenience.
Is Ibotta safe?
Yes, Ibotta is safe! Ibotta follows strict safety regulations and uses 256-bit encryption, equivalent to bank-level encryption.
Suppose you use their Pay with Ibotta feature, which allows you to link a debit or credit card. You know that Ibotta doesn't store your credit card or debit card information. Additionally, they work with payment processing companies that require high levels of security. Ibotta values customer privacy and prides itself on its high level of safety.
Is Ibotta legit?
Yep, Ibotta is legit. It's an affiliate marketing platform. So basically, Every time you use your Ibotta account to make a purchase, Ibotta earns a small commission from the retailer or brand.
Ibotta then shares a percentage of their commission with you in the form of cashback. This is how they get more people to use their service and make money.
It doesn't cost you anything to use the app, and in fact, you earn cashback (save money on your purchases) using it.
Conclusion
Ibotta has proved to be a great help to its users since its establishment in 2012. Ibotta makes it easy to save money on things you already buy: groceries. Plus, they always seem to be adding more offers, continuously expanding, and have new offers every week. Use your Ibotta funds for saving, make gifts for loved ones, pay bills, or vacation savings – however, you like! Earn decent money by shopping, dining, and spending with Ibotta. Find out by yourself how Ibotta can help you stretch your budget.
Frequently Asked Questions (FAQs)
Does Ibotta charge a fee?
No, Ibotta doesn't charge additional fees for their extra savings features for existing or new users. It is a free app, and you can access any of their rebates for free.
How many friends can you refer to sign up for Ibotta?
You can refer to as many people as you want! There is no limit to the number of new users you can refer for an Ibotta referral bonus. Whether a friend, family member, coworker, etc., a new user can register, redeem an offer, and use Ibotta just like you do. They can find offers for their favorite stores, make a personal referral as you did, etc.
How Does Ibotta Make Money?
Ibotta makes money by placing advertisements and videos between items that you upload to receive rebates. Each video is 15 to 20 seconds long, and the whole process for about 15 items shouldn't take you more than 5 minutes. Additionally, the companies pay them to refer you to use the app. But more importantly, you need to understand that none of those methods above will affect your ability to earn money with Ibotta.