Looking for apps that offer crypto referral bonus? While crypto market is not stable and continously facing Ups and Downs this might not be the ideal situation to invest in cryptocurrencies. But what are the other ways to earn from crypto? there are some crypto trading platorm that offer free crypto referral bonus and sign up bonus to invite and earn.
Here we are introducing best crypto referral bonus apps of 2022 that are easy to sign up and offer real cash. All the apps listed below is trusted and available on iOS and Play store and some offer best trading option with high interest rate on your digital assets. So let's invite and earn with crypto apps.
Before we start here are some apps with great sign up bonus to make money:
Best Crypto Referral Bonus & Sign-Up Bonus Apps
1. Coinchange
Coinchange is a crypto exchange platform that offers a high APY rate on your crypto deposits and rewards in USDT and USDC. Users can earn more than 15% annually through yield farming.
Coinchange available on both android and iOS
Coinchange Referral Bonus: New users on Coinchange will get a $40 sign-up bonus and a $40 crypto referral bonus to open and trade with coin change.
Coinchange Fee: Coinchagne does not charge any kind of fees to deposit or trade in crypto.
Read Full Coinchange promotion:
2. Mudrex
Mudrex is the simplest way to invest in cryptocurrencies without having to do any heavy lifting. Mudrex is fully automated and offers 14% interest on all your deposit funds. Sign up for Mudrex and start investing in seconds to earn more.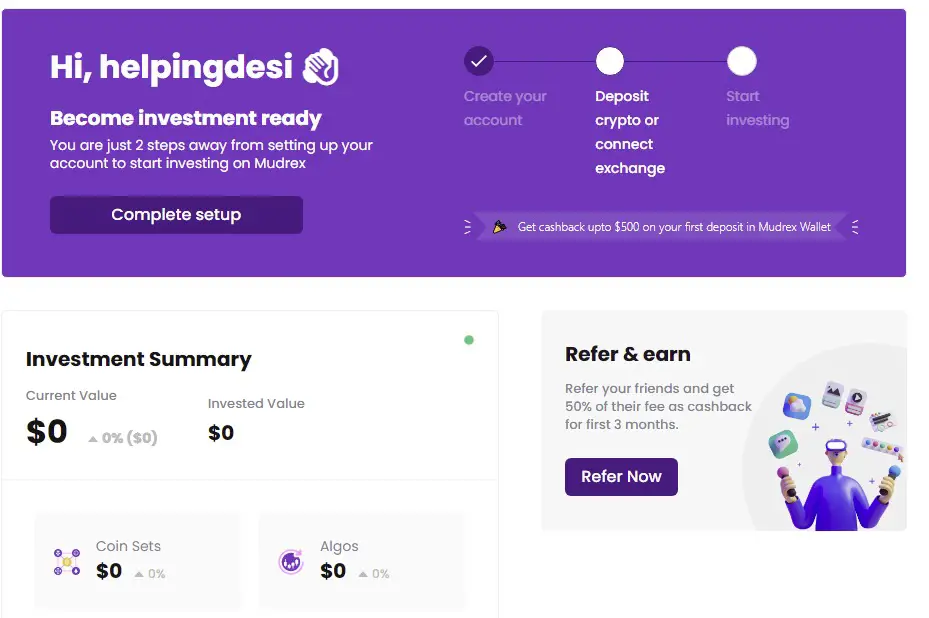 Mudrex Promotion: Mudrex has 2 offers running on their platform:
Get a $25 Mudrex sign up bonus to open an account ( use this referral link) and invest in crypto.
Mudrex crypto referral bonus offers 50% of your referral's purchase in 3 months. There is no limit to referrals so invite many as you can.
Mudrex Fee: Good news for investors Mudrex does not charge any trading and withdrawal fees.
3. Makara
Makara is a fully SEC-registered automated crypto investment platform that helps to build and manage crypto portfolios. Unlike others, Makara guides you through the process of buying and managing the crypto of your choice.
Makara Referral Bonus: Earn a $20 crypto referral when your friends sign up with your link and deposit a minimum of $50 in crypto.
Copy this Makara referral code to sign up and get a $20 sign up bonus to fund your account and maintain $50 for 6 months.
Makara Fees: In actively managed and multi-asset baskets, Makara charges an advisory fee of 1.0% each year.
4. DimeFi
Another app in the list of best crypto referral bonuses of 2022 is DimeFi. The most trusted and secure app to buy and sell cryptocurrencies with no fees, users can earn over 6% APY on digital assets paid out daily.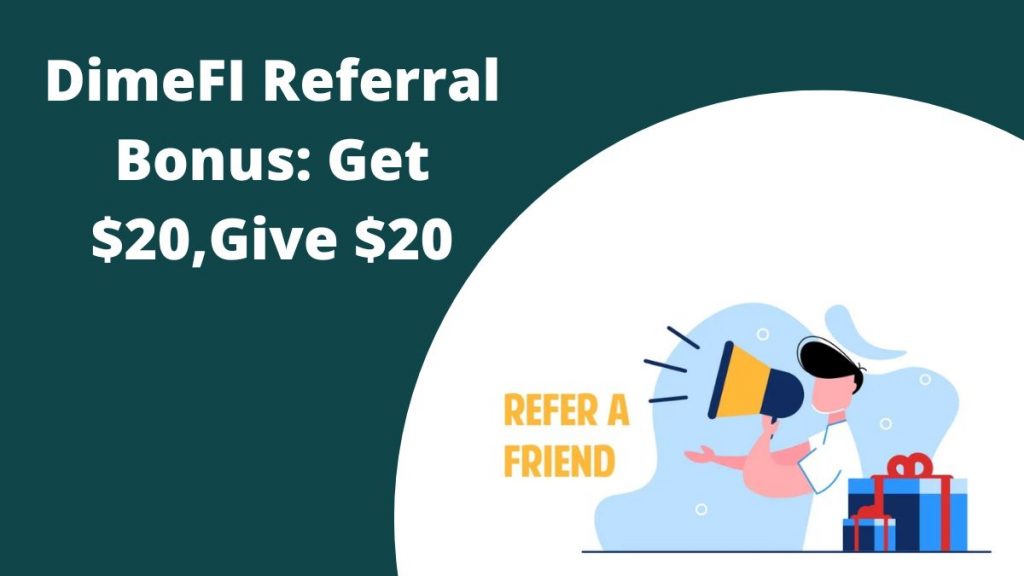 DimeFi referral bonus: DimeFi's "Give $20, Get$20 referral program" offers a $20 referral reward to invite friends and family members. Use the DemiFi referral code to sign up and make a deposit of $20 within 60 days.
DimeFi Fees: DimeFi doesn't charge trading fees when you buy or sell crypto, so you can trade cryptocurrency for free.
Conclusion
We hope this has been a helpful guide to the best crypto referrals of 2019 so that you can start earning some free coins and tokens. We also recommend checking out our other guides on how to earn bitcoin or how to get started with cryptocurrency trading if you're interested in pursuing either of these options.