Cashback apps are becoming new trends to manage and save your money on online shopping. Not only does it save you time, but it also helps you save money for your next shopping trip.
However, every coin has two sides, and there are so many cashback apps that claim to be your shopping partner. Today we have got a new cashback app called Earny, which is said to offer cashback and coupon deals.
Cashback apps like Ibotta, Fetch rewards, Rakuten and RebatesMe are said to be the best cash back apps of 2022, but what are the 4 things that make Earny better than these apps?
This Earny app review is going to give you the best idea about How earny app works and whether it is legit or not, and what are the improving factors.
What is Earny?
Earny is a cash back app and browser extension that lets you earn money on groceries and other purchases you make online. With Earny, you can track items before buying them. Earny app is more like your personal shopping assistance, which lets you know the right time to purchase.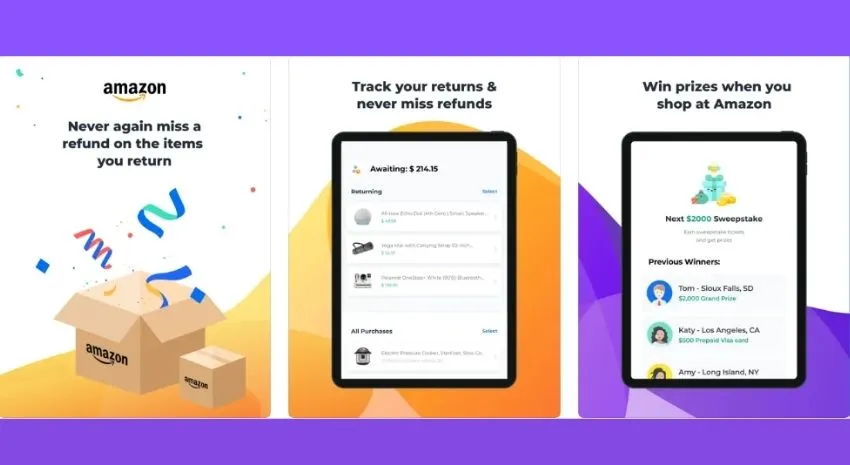 It works by analyzing and reviewing your purchases. Now, if the price of the purchased products drops, it submits the request for you to refund and make the adjustments.
It completes the work on your behalf, so you don't have to keep an eye on all the purchases to look for any refunds. Obviously, it takes so much time, and sometimes, most people tend to forget about it. So, Earny App is a great substitute for all the hassle. But as with everything else, it has its own pros and cons.
| | |
| --- | --- |
| Pros | Cons |
| Earny app automates the whole process of refunding, so users don't have to do much. | Although it helps you save money, it costs $20 annually. |
| In case the delivery of purchased products gets late, Earny App will get reimbursed for you. | In order to automate the process, Earny App gets permission to access your inbox. This can be a privacy concern. |
| The app is user-friendly, so you get used to it easily. | Need to connect Amazon account to earn cashback |
| Cashbacks are free bucks, and Earny App ensures you don't miss them. | Users need to add the item to know about price drops. |
| It partners with some of the big retailers in the market. | Only limited numbers of Partners |
How Does Earny Work?
Earny will monitor your purchases and then get your money back. Earny works with online stores and in-store purchases, including big-name brands like Walmart, Target, Kohl's, ESPN+, and more.
Here's the complete step-by-step working process of the Earny App :
For signing up, you'll have to input the email account that's connected to all the purchases. Make sure to use that very account for all future purchases.
Then, choose a subscription plan that suits you best.
After signing up, you are good to go. The app navigates through your inbox and searches for any item with a dropped price.
When Earny finds such a price drop, it automatically sends the request for a refund to the associated retailer on your behalf.
You'll be notified about every price drop, but you don't need to do any work in the process.
4 Things Before You Start Earning With Earny App
If you're ready to make a start with the earny app, then here are the 4 things that you should know before trying it.
How Does Earny Make Money? – Earny app is free to use. It works with major brands to give cash back rewards to its customer, plus you can take Earny membership to unlock more features.
What Stores Does Earny Work With? –  Earny app work with more than 5000 brands and store to give cashback to Earny users. Earny app includes the best store and coupon sites like Groupon, Stubhub, New Balance, and more.
What are the costs? – The Earny app is free to use and does not charge any cost. Earny does have a premium membership plan for its user to get the most out of it.
How Much Can You Earn Through Earny?
There are obviously no fixed earnings. But Earny App claims that, on average, a user saves at least $150 in the shopping seasons because, as everyone knows, prices tend to drop quite often during holidays like Christmas and Halloween. 
Now, imagine doing it without an Earny app to save this much. You'll have to keep a record of your every purchase and manually update the list every time you make a new purchase. And also, you have to keep looking for any pierce drops. That's a lot of work, isn't it? Earny App saves you from all of it, and you basically get the money for free.
How do you get paid?
You can check your current balance by logging in to the Earny app anytime you want. It keeps the refunds saved in the balance on your behalf, and you can get them whenever you want. The credit card's price protection program keeps the refunds safe and secure.
Earny has a number of ways to get paid through its service. 
At any time, you can log into your Earny account to check the current balance of price drop refunds found on your behalf. You can get the money through check or Paypal by your credit card issuer, not Earny. The app Doesn't deal with payment processing, but the credit card issuer deals with the transactions.
Earny Cash Back
Earny also comes with a feature of Earny Cash Back. Apart from the price drop refunds, Earny App also comes with the option of receiving cash back on making a purchase through Earny App. First, you make a purchase, it shows as pending in Earnings, and after 30-90 days, it moves to Current. Once you have earned $15 in cash back, you can cash it out.
Earny Referral Program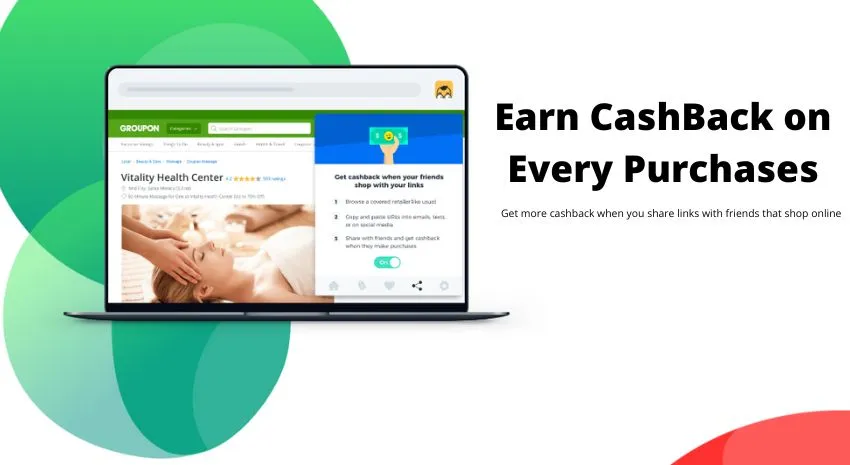 Earny App has another great feature for you. It is the Earny sign up bonus provided by Earny App, also known as the referral program. Earny Referral Program allows you to make an extra $5 whenever a new person signs up through your link and makes cash back purchase. Once you make $15, you can cash it out.
Key Features of Earny
The best and the main feature is getting refunds on your behalf. It keeps an eye on all the retailers that you have dealt with and requests every possible refund.
Another great feature is that you can add the items to your wish list and see the complete pricing history of that item. It helps you decide what the best time to make a purchase is.
Along with the products, Earny also deals with hotel bookings. It will give you a good plan when to cancel or rebook a hotel if it detects any price drop on the hotel bookings.
If you share the link with your friends and they create an Earny account using that link, you'll be eligible for a referral program. Whenever your friend makes a purchase, you will get a cashback of $5.
Another great feature is that it deals with late deliveries on your behalf. If a package is delivered, Earny App will help you get the money back.
Platforms (Mobile App, Desktop Version, Browser Extension)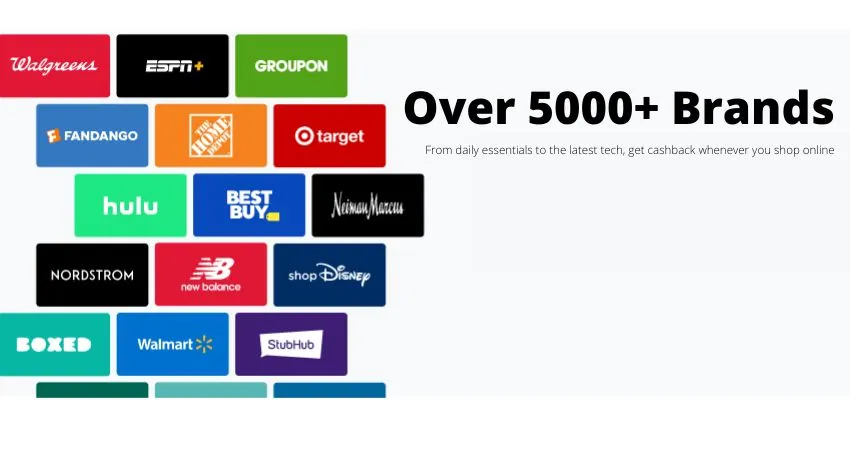 Earny has an app, a desktop version, and a browser extension.
App
The app is basically the strongest way of using Earny. It is the most user-friendly version. If you are familiar with other cashback apps, it'll be pretty easy for you to use. You can link Amazon accounts with the Earny app, sit back and see Earny making money for you.
Desktop Version
Although not as functional as the app, Earny does provide a desktop version. It allows you to have the basic features. You can see the current balance, your profile, and refer friends.
Earny Browser Extension
The browser extension is also not as good as the app, but it works fairly. You cannot expect any coupons, but you can refer friends and see the current cash back.
Is the Earny App legit?
Yes, Earny App is legit and has paid out more than 10,000+ users since its launch in 2015. Currently, the Earny app has over 1000+ active members that are using the app to get cash back.
According to the reviewers, it can have issues while linking the accounts, which gets annoying because there is no use for additional features then. But there have been absolutely no issues of cashing out, so it is legitimate in that matter. It has quite a decent rating on the Apple store.
Earny App Review 2022: Is it Best Cashback App?
Hope, this Earny app review gives you the clear insight of Earny and how can you it. We have remained full neutral in this whole review of Earny app. If you are busy person and don't have much time for shopping and all then Earny app is the best choice for you.
But there are some great Cashback apps also available which offer cash back and rewards to shop with them. Some of the apps are, MaxRebates, Shopkick, Checkout 51 and Brandclub.
Conclusion
After reading the Earny App review 2022, you know everything there is about this app. If you want to earn extra bucks without doing anything, the Earny app is for you. It will automate the process and get you money for free. Signup right now to get started!