Checkout 51 is a new Cash Back app that saves you money on your favorite brands, groceries, and other everyday items. New fuel rewards offer smart drivers cash back on gas too!
Previously, Checkout 51 promotion offered a $5 sign-up bonus and $5 referral bonuses, but these promotions have been discontinued. The company is currently working on a new and improved version, but there is no referral bonus available in the meantime.
Checkout 51 app is similar to other cash back apps like TimesClub, RebatesMe cash back, Rakuten, Maxrebates, and Upromise. Earn and save money with these cash back platforms on your daily shopping.
What is checkout 51?
Checkout 51 is a cashback app that rewards users for grocery and gas purchases as well as online shopping. This is a simple, easy-to-use, free app. You can browse and choose offers within the app and upload a photo of your receipt to verify your purchase. This earns you cashback rebates.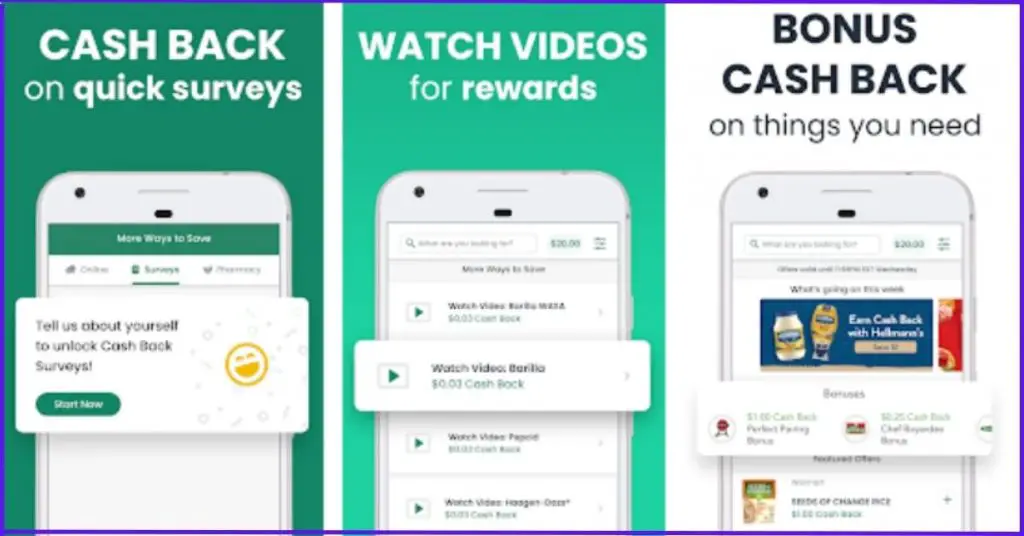 Checkout 51 partners with hundreds of brands to offer discounts on snacks, personal care products, pet care products, household products, and much more.
How does it work?
Checkout 51 is pretty easy to use. Unlike clipping and stacking coupons, using Checkout 51 is neither an "art" nor a "science," it's straightforward. Checkout51 promotion will help you to save money in your shopping.
Download the app and register your account.
Checkout 51 offers items in categories such as Bakery, Dairy and Eggs, Personal Care, Meat and Seafood, Medicines, Beverages, Babies and Kids, and more.
Shop at any store and take pictures of receipts with your camera phone (phone's camera). Upload the receipts to Checkout 51.
Cash back will be credited to your account within 2 hours after they review your receipt.
You can withdraw $20 minimum from your account.
To earn cash back rewards on your purchases, try out the best cash back apps of 2022.
Checkout 51 Promotion $5 sign up bonus
Checkout 51 sign-up bonus is no longer available. In the future, if they start sign-up bonus, you can follow the below steps to join.
Join our email service, so you get notified about the offer.
Download the free app on the App Store and Play Store.
Create a free account in a minute.
You will receive $2 for the first receipt you upload and $1 each for the next three receipts.
Just add your favorite offers to your shopping list and make your first purchase.
Any receipts uploaded more than 30 days after you have joined through a referral link are not eligible for a bonus.
Checkout 51 Referral Promotion $5 Reward
"Checkout 51 referral program is currently not available"
Earn a $5 Checkout 51 referral bonus each time you invite your friends to join the app. Share your Checkout 51 referral link to invite your friends and help them to earn cash back while shopping. 
Easy apps to earn money via referral try these latest app- Plynk Referral, Strike Referral Bonus and Fetch Rewards Referral.
How to Invite a friends?
Open the Checkout 51 mobile app, then go to the "Refer a friend" option under your "Profile". You'll need to have used the app to earn cashback before your referral link is available. Copy and share your referral link. 
You "ll receive a $5 bonus for each person that Signs up for a new Checkout 51 account using your unique referral link and Uploads their first receipt within 30 days as a member.
Checkout 51 Promotion New Deals and Offers
You can start taking advantage of Checkout51's new deals and offers starting Thursday at 12 a.m. in your time zone and they expire on Wednesday of the following week at 11:59 p.m.
Members can now earn Cash Back at gas stations such as Shell, Chevron, BP, Exxon, Mobile, etc. Earn Cash Back on Gas Every Time You Fuel Up.
Checkout 51 pros and cons
| | |
| --- | --- |
| Pros | Cons |
| This app is free | Deals are only available for a limited time |
| most grocery offers are not store-specific. | Payment options are limited |
| Some offers can be claimed multiple times. | In order to earn cashback, you must add offers |
| Your loyalty cards can be linked. | Receipts must be uploaded by a weekly deadline |
| Sweepstakes offers are available. | Packing slips are required for online redemptions |
| Low minimum cash out at $20 | |
Checkout51 Pros and Cons
Is Checkout 51 legit?
Checkout 51 has been working since 2012, and there have been no valid complaints or customer issues regarding it. There are many reviews about checkout 51, and many people have praised this cashback app. It has been running since 2012 and still offers rebates to the people. Thus, it is a legitimate savings app and not a scam.
Conclusion
Grocery shopping is one of the most significant expenses in many people's budgets. Saving money on groceries can make a huge difference in your budget. Checkout 51 and other cashback apps don't make you rich, but they can save you a lot of money if you shop for groceries regularly.
FAQs
When do Checkout 51 offers appear?
Offers go live every Thursday at midnight in each time zone. They expire at 11:59 p.m. on the following Wednesday. You must upload your receipts while the offers are live. There are limited quantities of offers available. Ensure that the offer is still available before you purchase, and upload the receipt after purchase to avoid disappointment. Depending on the offer, you may be able to claim this offer multiple times. Tap the offer to see its claim limit.
How do you earn Cash back From Checkout 51?
Earn cash back from the number of stores available on Checkout 51.
Login into the Checkout51 app and shop at your favorite stores, then scan your shopping receipt using a phone camera to earn cash back. Cash back will be credited to your account within 1 hour.
Can you use the receipt more than once?
There can only be one cashback offer per receipt. You can earn cashback for the exact product listed, so please read carefully. Checkout 51 Cash Back can be earned in combination with any other coupon or discount unless otherwise indicated. Tap into the offer to read any conditions