Earning cash back always helps customers to minimize their daily shopping expenses, and there is number of cash back apps available that earn you free gift cards. We've already discussed a selection of the best cash back apps of 2022 on the Referral offer. These free mobile apps reward you for purchasing things on a daily basis and photographing your receipt. Fetch Rewards App is the latest app to be added to the list.
When you scan your supermarket receipt, you'll earn points that you may swap for actual cash prizes. It doesn't matter where you shopped, just scan the receipt and earn. Fetch rewards work similar to an app like Swagbucks, Ibotta, Idle-Empire and Checkout51. So if you used any of these apps, Fetch reward will have the upper hand.
Fetch rewards promotion offer many rewards and welcome bonus along with cash back and referral bonus. In today's Fetch Rewards Promotion review, we will talk about Is Fetch Rewards Promotion legit? How do Fetch rewards works? And How to claim the Fetch Rewards Sign up bonus? So let's dive into this Fetch Reward review.
What is Fetch Rewards?
"Fetch Rewards is a great new service that allows you to achieve all of your grocery-shopping goals in one fell swoop! Plus, get rewarded when you take the time to scan your purchases and earn points toward gift card redemptions by participating brands."
All of the main grocery stores participate in Fetch Rewards. It makes no difference whether you shop at Walmart, Trader Joe's, Aldi, Whole Foods, or a local store.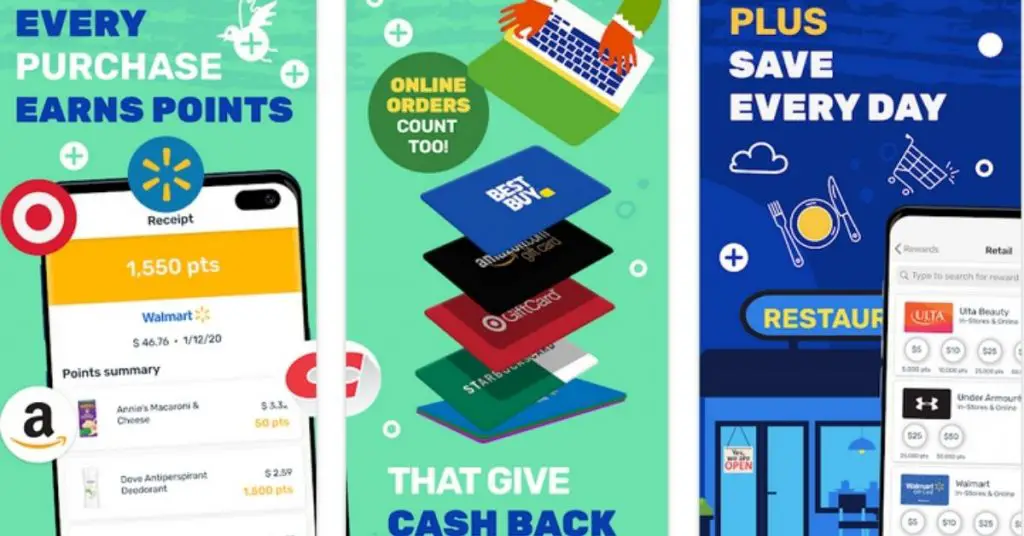 The Fetch app now accepts receipts from any retailer where you dine or shop, in addition to supermarket receipts.
When you scan your supermarket receipts, you'll get points for all of your qualifying purchases of participating products and brands.
You have 7 days from the date of purchase to scan your receipt and earn points in the app.
Fetch Rewards is wonderful since it gives you points for participating companies every time they appear on your receipt, so as long as you buy anything from that brand, you'll get points for that receipt.
Fetch Reward Sign up Promotion: Get a $5 bonus
"Fetch Rewards is now offering a $5 sign-up bonus when you download the app and scan your first receipt, which is redeemable for a $5 gift card from Amazon, Target, or other partner brands."
How to Claim 5000 Fetch Reward Points?
When new users sign up with a Fetch rewards referral code, they will receive 5,000 points ($5 worth). To get started, click here to download the fetch rewards apk from the App Store or Google Play Store.
Then, before scanning your first receipt, enter referral code "ARC45J" to receive a 5,000 Fetch Reward Sign up bonus.
With an email address or an existing Google or Facebook account, you can sign up for Fetch Rewards in under two minutes. Your phone number, state of residence, and birthday will be required.
Create a strong password throughout the sign-up process to keep your Fetch Rewards account safe and secure.
Create a password that is at least 12 characters long and has at least one capital letter, one number, and one special character, according to Fetch Rewards.
After you have successfully completed the Sign up process now, you just have to search your shopping receipt, and it must be done within 7 days of purchase.
Any grocery receipt can be scanned.
Collect points for all of the brands and products listed.
Exchange your points for gift cards from well-known retailers.
Fetch Rewards is free and simple to use, and you can combine your rewards with earnings from other shopping rebate apps like RebatesMe and Maxrebates to save a lot of money at the grocery store.
Fetch Rewards Referral Bonus: Get a $5 Referral Bonus
You can welcome your friends and family to the Fetch Rewards via referral link and earn 5000 Fetch Rewards Promotion points when they sign up on Fetch Reward. Use fetch rewards redeem code "ARC45J" to join the app.
When you refer someone to Fetch Rewards, and they use your referral code to upload their first receipt, you'll both receive bonus points.
How to Claim Fetch Rewards referral bonus?
Login to your Fetch Rewards account and search for the "refer a friend" banner.
Copy your unique referral link and send it to your family and friends.
Once they create an account on Fetch Rewards and add their first receipt, both of you will get $5 Cash rewards.
Fetch Reward referral bonus will only be credited when your referral adds their first receipt within a 7 days period.
Conclusion:
If you're already using Ibotta to get cash back, adding Fetch Rewards to the mix makes sense. I still make a lot more money with Ibotta, but the Fetch app is more convenient.
Use Special Offers as often as possible to obtain free gift cards with Fetch Rewards on a regular basis.
Fetch Rewards Promotion will be worth it for you if you can scan receipts with certain Special Offers or participating brand purchases. Each supermarket receipt will add 25000 points to your account.
FAQs
Are there any Fetch Rewards cheats available?
To obtain the most cash back, combine the Fetch Rewards app with additional cash back and receipt applications like Ibotta, Checkout 51, Receipt Hog, and ReceiptPal.
What are other apps similar to Fetch Rewards?
We also recommend the Ibotta and GetUpside applications, which are similar to Fetch Rewards.
Fetch Rewards: Is it a Scam?
Fetch Rewards is not a rip-off. Fetch is a firm established in the United States, and the app has over 200K reviews with an average rating of 4.7 stars.
How do I get in touch with Fetch Rewards?
Fetch can be reached via the app. Click "Me," then "Help Center," then "Contact Us" from the main menu.
Does Fetch Rewards give you free stuff?
Fetch rewards offer free cash back on your daily purchases. Scan your shopping receipt, get cash back and redeem them as a gift cards.
Does Fetch Rewards steal your money?
Fetch Rewards is completely legit and registered platform, thousands of users earn free cash back and gifts cards daily.