Bright Money is an amazing app that helps you to get rid of your credit card debt using AI ( Artificial Intelligence). Bright Money offers low-interest balance transfers, a credit score booster, smart card assistants, automated savings plans, and personalized financial planning.
Bright Money's smart manager allows you to manage your credit score, starting with the low APR you want. Bright look ahead without checking your past credit score.
Furthermore, the Bright Money sign up bonus gives you $25 credit to start on the app. Bonus will be credited when newly joined members make a $10 transaction via the Bright Money app. Use the current member's referral link to get a $25 bonus.
Take advantage of the Bright Money referral program and get a $25 refer-a-friend bonus for each new member joined via your link. Join Bright Money paid membership to get access to their referral program.
Bright Money Sign Up Bonus $25 Instant Credit
Bright Money welcome promotion allows new users to earn a $25 Bright Money Sign up bonus when they make a qualified transaction of $10 and Sign up for Bright Money Premium Membership after the free trial ends.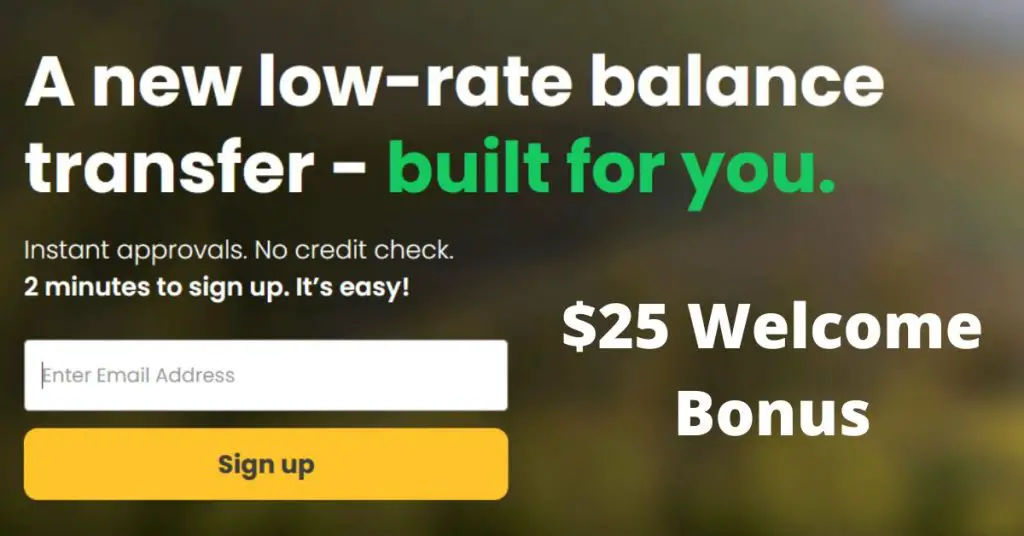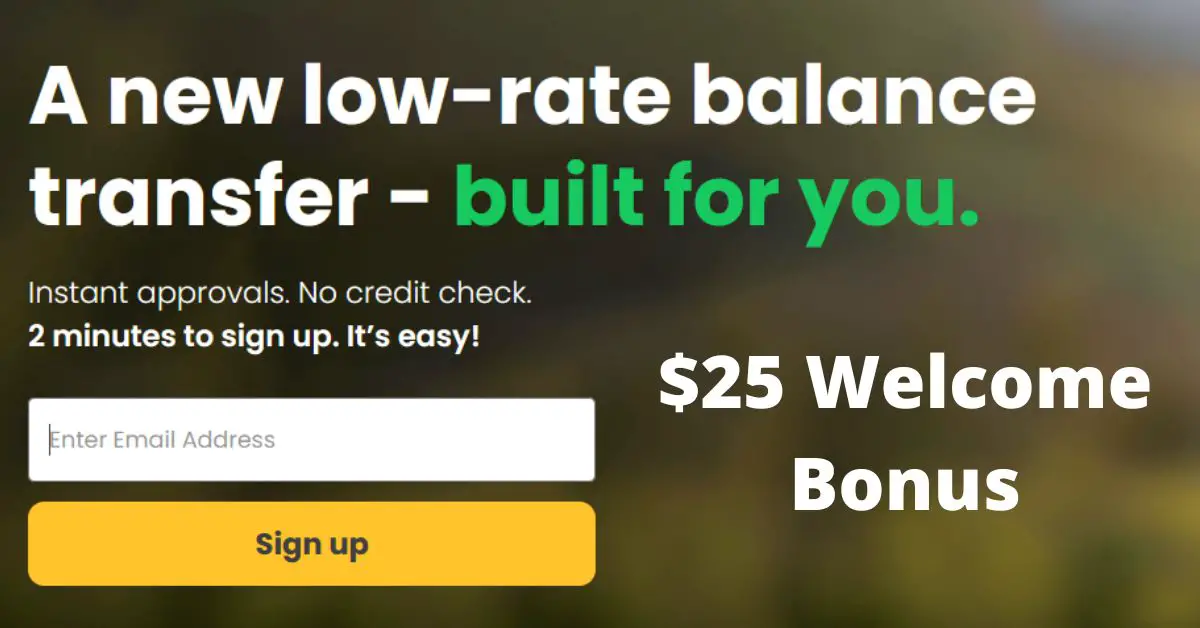 Become a member of Bright Money and get a $25 new member bonus and $25 referral benefit if you want to pay off credit card debt, save money, and improve your credit score.
Steps to Claim a $25 Bright Money Sign Up bonus?
Click on the Above Button, and you will get redirected to the Sign up Page.
Enter your phone number and verify your details.
Now In the "Have a Referral Code option," put Bright Money Referral code "Referrloffer"
After Signing up, Make a $10 transaction, such as contributing cash to your savings goal.
After your 10-day free trial has ended, sign up for a Bright Money Premium subscription plan.
Activate your Bright Money Stash Account today for a $25 credit, which you can use for savings, credit card payments, or withdrawals to your checking account.
Bright Money Referral Promotion: Get $25, Give $25
Bright Money referral program has started once again, and now users will get a $25 Bright Money referral bonus for every successful invitation. Share your Bright Money referral link and earn a maximum reward of $125 in a month.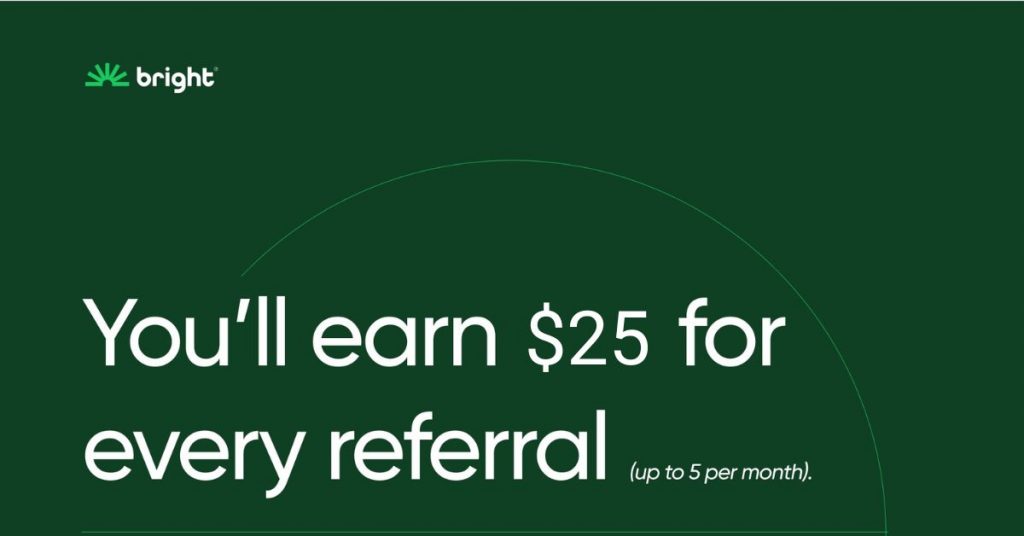 Your referral earnings can be withdrawn to your connected checking account, which is used to pay your Bright membership fee, or they can be used for card payments or savings objectives within your Bright account.
You may want to try new banks with referral reward and earn some legit money. Start with Ahead Money, Yotta Banking Promotion, Douugh Bank, Western Union and Lili banking and avail the offer.
Steps To Claim $25 Bright Money Referral Bonus?
Sign In to your Bright Money account.
Search for a friend option and copy your unique referral link.
Share your referral link with your family and friends.
Invitee must register on the app with your referral link.
And After Signing up, they make a $10 transaction.
Both of you will get a $25 bonus credit in your Bright Money Stash Account, which you may use to save, pay credit cards, or withdraw to your checking account.
Bright Money Features:
Bright Money's unique AI technology can help you pay off debt, generate wealth, and improve your credit score. The algorithm analyzes your finances and goals and uses that information to move money, make payments, and build your savings account without you having to do anything. Bright Money adapts to your changing demands automatically.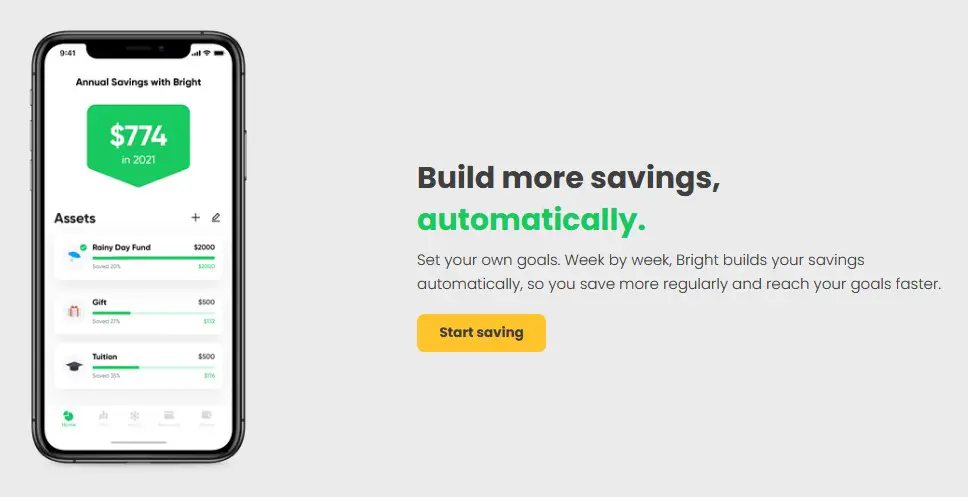 There are also the following features:
Pay off your credit card debt faster.

Bright takes care of your payments. With their MoneyScience technology analyses, your finances automatically adjust to your changing demands. Fees and interest costs are reduced by $750 every year. 

Boost your credit score easily.

Reduce your credit use by establishing a strong on-time payment history. Bright Money Credit Builder takes care of everything for you. There are no complications. There is no lengthy application process.

Save more, automatically.

Set your own goals. Bright Money automatically increases your savings week by week, helping you reach your goals more quickly.

Get a personal financial plan.

Get out of debt faster and start building assets. AI-driven plans help you stay on track. Bright Money's MoneyScience helps you create a customized financial strategy.
Bright Money Membership Plan and Pricing
Bright Money is very affordable with no hidden and extra fees. A year subscription to Bright Money costs $6.99/month only. With lots of data and AI tools, this is worth your money to pay your credit debt.
Bright Money give 10 days free trial to users and in mean time you can cancel your Bright Money subscription.

Bright Money pricing
| | |
| --- | --- |
| 1 Month | $14.99 |
| 6 Months | $8.99/m |
| 12 Months | $6.99/m |
What is Bright Money?
Bright Money is an app that analyzes your spending habits and helps you pay off credit card debt by ensuring your bills are paid on time while making sure that you have money left to use towards necessary expenses.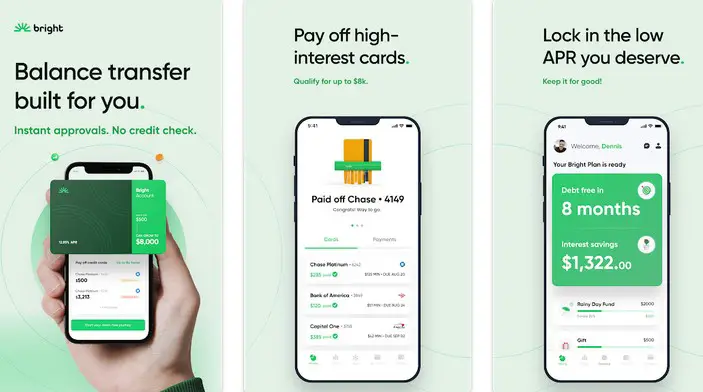 Bright Money looks at your income and bills to determine how much you can afford to pay on your credit card debt. Instead of making a minimal payment at the end of the month when you're short on cash, Bright pays off your debt with the Money it placed up earlier.
Bright Money will assist you with connecting your cards and bank account to Bright once you've downloaded the Bright app. It normally takes only a few clicks. You can pick which cards to connect at any time, but Bright works best when all of your cards are connected. When you sign up, we'll walk you through it, and you can always add more afterward.
Bright Money Missions:
AI-powered financial planning for everyone
The Bright Money team believes that everyone can benefit from financial planning powered by world-class artificial intelligence. The results can be transformative. 
The objective of Bright Money is to double the wealth of middle-income consumers by empowering them to make better financial decisions through data science and behavioral design.
How does Bright Money work?
Bright manages his personal finances using MoneyScience, a data-driven system. It gathers information about your finances in order to create a financial plan that is specific to your needs. It determines a precise amount of money to withdraw from your checking account every two to three days.
 The computation takes into account the following factors: 
Minimum payments due. 
All of your credit card accounts' balances.
Interest savings could be made by paying down debt.
How much more money does you have available to put toward paying down your debts.
Is Bright money legit?
Bright Money is totally legit and safe to use. Bright's withdrawals and storage of the funds to pay your credit card bills are insured by the FDIC. So you can be sure your cash is protected.
Conclusion:
If you have a low credit score, then try the Bright Money app now and enjoy features like auto pay, savings goals, investments, and many more.
Bright Money is an innovative money-management app that can help you pay off your credit card debt. However, you will need to be comfortable with Bright's AI technology accessing your checking account and trusting that your credit card bills will be paid on time. In addition, if you want to have some extra spending money, you will need to adjust your goals so Bright does not pay off your credit card balances with all of your unused cash.
Can I trust Bright Money?
Bright keeps your information and money safe. You can connect your banking and credit card information using Plaid, a financial services company. Among the security features of Paid are multifactor authentication and end-to-end encryption.
Does Bright Money Offers Sign up Bonus?
There is a $25 Bright Money Sign up bonus for new users who sign up using a referral link in the Bright Money Sign Up Promotion.
Does Bright Money Have a referral bonus?
It is true that Bright Money Referral is offering $25 for every new user you refer. However, there is an upper limit of $125 per month on referrals.
Is Bright app free?
Bright Money is not free but it do offers 10-days free trial to users to get some ideas about how it works. Bright Money subscription amount charge $6.99/month if you take annual subscription.