Imagine getting your paychecks up to two days faster than you do today with a traditional bank. After reading this article, you will get 15 percent cash back, get paid up to two days early, and an overdraft up to a hundred dollars without upfront fees and you'll have a clear Knowledge about Current Bank Promotion.
What is Current Bank?
"The current is the new way to make money. With their mobile banking app and Visa debit card, you can spend, save, and manage your money better."
Current is a mobile-only financial technology firm that provides banking services through a few different account types. The NYC-based nonbank, which opened its first accounts in 2017, provides an alternative to traditional banking. 
A financial technology company, Current offers mobile payments, online banking, and financial services. By creating better financial outcomes, the company's mission is to enable members to change their lives. The company was founded in 2015 and is headquartered in New York.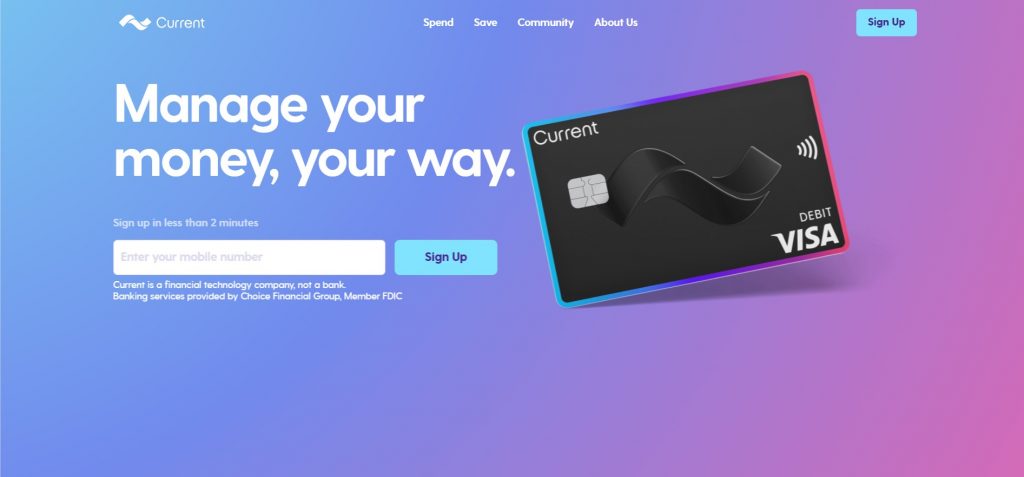 It even defies the online and mobile banking trend advocated by online banks. Its smartphone app is the only way to access current accounts. Current, a U.S. based challenger bank with roughly 3 million users, announced this morning that it has raised a $220 million Series D round of funding led by new investor Andreessen Horowitz. 
Current is a mobile banking app that includes a Visa debit card and allows you to pay up to two days faster with direct deposit and receive a fee-free overdraft of up to $100 with our Premium account. 
Premium members can earn up to 15x points on purchases that can be redeemed for cash back, and all members get access to more than 40,000 fee-free AllPoint ATMs across the United States, plus 24/7 service (even Even on holidays!) No hidden or overdraft charges.
What Are Current Bank Promotion?
Current accounts offer new customers access to faster paychecks, removal of gas station holds and great money management tools for teens. Current accounts are currently mobile-only, so there is also no desktop account access or management available through third party financial providers.
Read full Current bank review.
Current bank Signup offer :Get $50 Sign up Bonus
New Current members can receive a $50 sign up bonus after creating a verified Current Bank account and an extra $5 by creating an account by clicking the button below. 
If you are 18 or older, you can sign up for a Basic Account (no monthly fee) or Premium Account ($4.99/month), or if you're a teenager, you can sign up for a Teen Account ($36/year), which requires a parent's permission.
Before you start check out best $50 sign up bonus apps that give you money.
Click this Current Promo Code and enter your Basic details to sign up.
Enter the current bank referral code WELCOME50 and open your Current Premium Account.
Direct deposit of $200 or more from your PAYROLL account within the first 45 days of opening your Current Account
This offer is available to new users only, and you have to apply through the campaign link. Employers or payroll providers must make the payroll direct deposit through ACH deposit.
The reward cannot be combined with any other enrollment bonus, including a referral bonus. 
Customers with existing Current accounts are not eligible for this campaign and must be new, first-time account holders who signed up through the link.
Personal Accounts:
There are currently two plans available for customers who wish to open a personal account. You can see a quick breakdown of what each plan has to offer and its price below.
FREE ACCOUNT FEATURES
No minimum balance
No overdraft fees
Fee-free ATM withdrawals at 40,000 ATMs
Tools for money management
Mobile check deposit
Send money instantly for free to other current members
1 savings pod
Earn 1x points for cashback at participating retailers
24/7 member support
PREMIUM ACCOUNT FEATURES
No minimum balance
No overdraft fees
Fee-free ATM withdrawals at 40,000 ATMs
Tools for money management
Mobile check deposit
Send money instantly for free to other current members
1 savings pod
Earn 1x points for cashback at participating retailers
24/7 member support
Overdraft up to $100 without any overdraft fees
Faster direct deposits (up to 2 days earlier)
Gas holds instantly removed
3 savings pods
Earn up to 15x points for unlimited cash back at participating retailers
How to claim $1 Referral Bonus?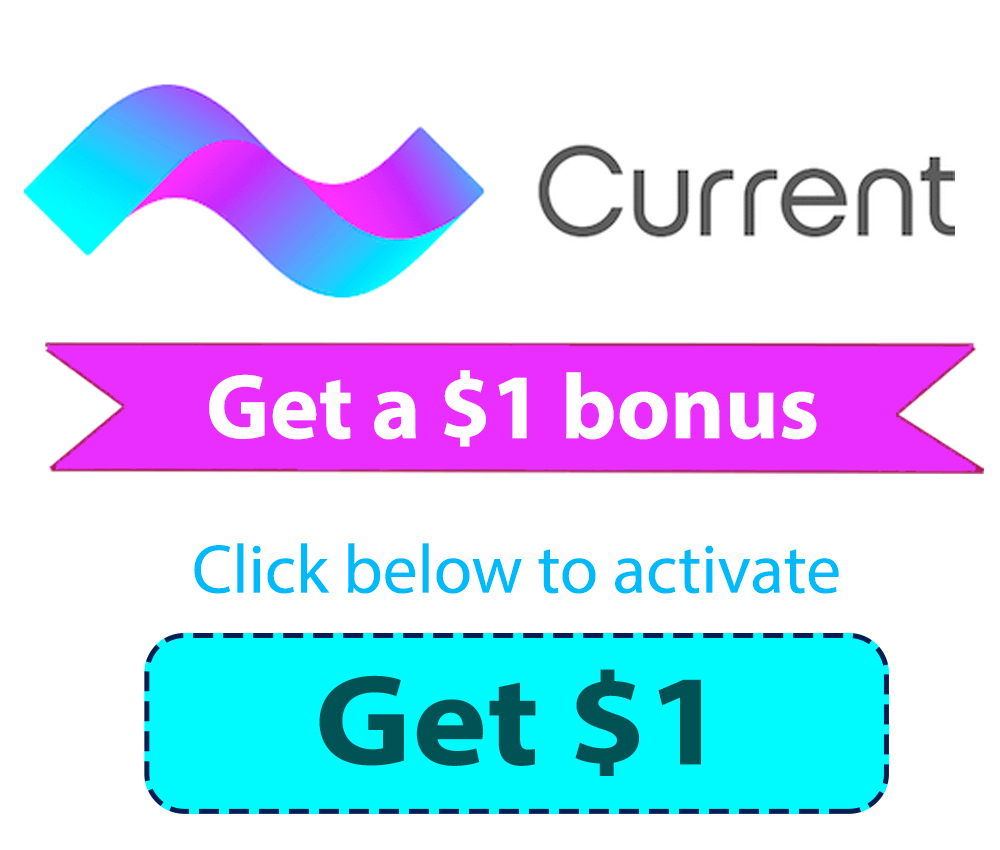 "You'll earn $1 for each friend you refer to Current once they sign up for an account and they will also get $1 other than the signup bonus to start their current account!"
You can share your unique referral link, which is available within your Current account, with your friends to encourage them to join Current. in this Current Bank Promotion Both of you will receive a $1 incentive if the person you refer opens a Current account.
The $1 bonus will be credited to both your accounts as soon as the new member enters his/her name and phone number to open a Current account.
Referrals can be tracked within the Current App, and there is no limit to how many referral bonuses you can earn.
Get a $50 welcome bonus when you open a new Current Premium Account, and share unlimited $1 referral rewards with your friends when they join Current.
Current Bank Credit Card:
Current Bank Promotion have very convenient account feature which is available to everyone from the age of 13-19. This account allows you to have a default debit card which has limited spending and will be used for online purchases only.
Imagine a system that gives you total control of your children's money but allows them to have full access to their own bank account, with their name on it, which allows them to make deposits, withdrawals and spending decisions. Current is the best teen savings app available in the marketplace today.
For a modern family moving at a modern pace, business provides a banking solution that allows teens to make purchases online and gives parents unlimited visibility through instant transfers, spending notifications, spending limits, merchant blocking and more.
Current Bank Promotion Rewards: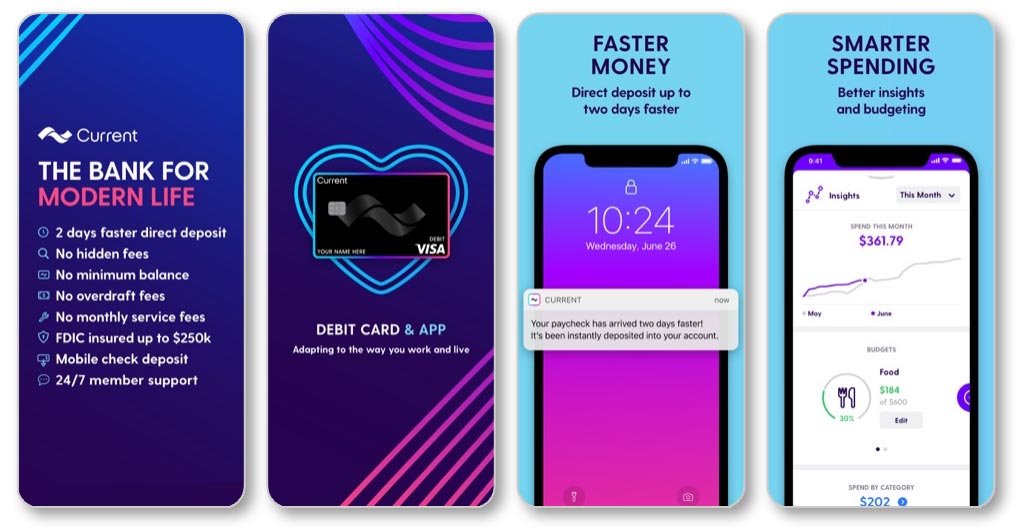 Current's classic accounts offer a service that allows members to receive their paycheck faster, remove the gas station holds and offers great money management features. Additionally, Current is one of the first banks to introduce a points rewards program in 2020. Current Bank Promotion has now integrated this program with its classic accounts allowing members to earn even more points.
You receive 350 points instantly when purchasing the card, which costs $100. By using that card at participating gas stations alone, Current estimates its premium members can earn up to $165 in cashback per year. New offers will continue to be added.
wanna know more offers like this Click Here!
Current Mobile Banking App:
Current is the new way to make money. Get the most out of what you have with our mobile banking app and Visa debit card. Spend, save, and manage your money better. This is not a bank, it is a financial technology company.
As mentioned, the only way to access Current accounts is through its mobile app. The highly-rated app is available for both iOS (rated 4.7 out of 5 stars at the App Store) and Android (4.6 out of 5 stars at Google Play) and comes packed with helpful features like:
Current Bank App For Android :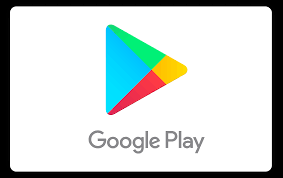 Current Bank App For IOS: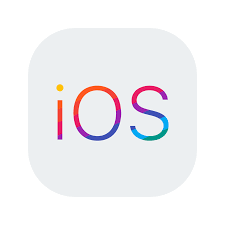 People can earn passive income via Current's Android app by doing things like listening to music or playing games, charging their devices, and even unlocking them. There are approximately 500,000 daily earners, 15M daily track plays, 1.1B monthly ad impressions, and $1M monthly payouts on the platform.
Is Current Worth It?
Current could be worth it if you need faster direct deposits and are willing to pay $4.99/month for the service. If you noticeably suffer from gas station holds, then you may want to consider Premium. 
Since so many financial institutions offer methods for parents to control their children's spending, parental spending features may not offer much of a selling point. However, if your financial institution does not have anything like that, it also has many Current Bank Promotion offers and Current's Teen plan for $36/year may be a better option.
CONCLUSION:
Unlike many online banks and other nonbanks, Current is not a bank. Its Basic account offers enough features for basic banking needs.
Most of its premium benefits will require you to pay extra per month. You can find online banks that offer similar features without the monthly fee, and many offer competitive interest rates. Nevertheless, Current Bank Promotion offers are mostly for Premium accounts are great for individuals who want budgeting and saving tools in their bank accounts. Although Current Bank Promotion for Teen account has a lot of potential, there are a number of banks and credit unions that offer solid child and teen accounts without annual fees.
FAQs:
Here are some of the most frequently asked questions concerning Current:
Is there a physical branch of Current?
No, however it does provide fee-free cash withdrawals at more than 40,000 Allpoint ATMs around the country.
Is it possible to make a cash deposit into your current account?
Yes, but every cash deposit transaction is subject to a $3.50 fee.
Is it possible to overdraft with Current?
Yes, but only if you have OverdriveTM enabled in your account and are a Premium member.
Is it possible to gain incentives or prizes with Current Bank Promotion ?
With the Current Visa Debit Card, all members can earn cashback at participating stores. You can also earn $1 for each new account opened by a friend you mention. Your friend will also get a $1!