Sending Money abroad can be intimidating, especially for first-timers. From navigating through exchange rates to dealing with hidden fees, there are many things to consider before sending money across borders.
Fortunately, there is now a better way to send Money, and its name is WorldRemit. There is a $30 Worldremit Sign Up bonus (in voucher) available, so join now before it expires.
WorldRemit is an online money transfer service that allows people to send money to over 150 countries worldwide. With WorldRemit, users can easily send Money from their computer or mobile device without having to worry about high fees or complicated exchange rates.
WorldRemit Sign Up Bonus 
If you don't have an account with WorldRemit, you can sign up through this worldemit referral code and earn a $30 sign-up bonus. Just create your account, use the code or referral link, and make your first transfer. Once your recipient receives the amount, you will get a voucher for a $30 sign-up bonus. You can use the voucher on any of the upcoming transfers.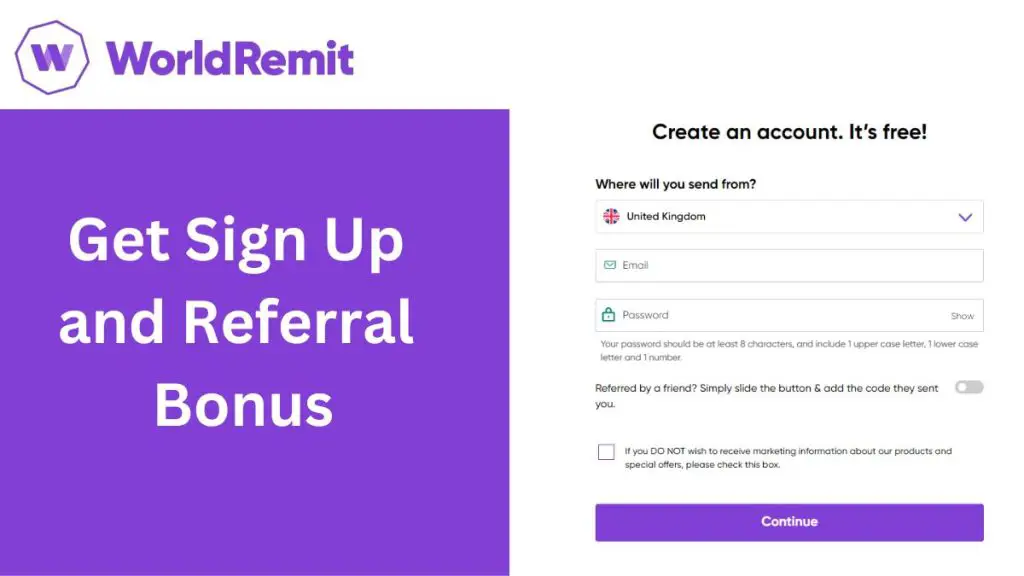 Benefits of Using WorldRemit 
With WorldRemit, you can benefit from low fees, secure payments, fast transfers, and great rates. You will also be able to track your transfers in real-time and receive notifications as soon as they have been delivered. And with
Sign up through a current member's referral code.
Send USD 50 or more with WorldRemit.
You'll get $30 (also, you may be able to stack one of the promo codes on this page to get free transfers). You will be emailed a USD 30 WorldRemit voucher code.
Worldremit Referral Bonus
If you refer Worldremit to your friends and family and they will join using your Worldremit referral code, then you will get a $30 referral bonus. Follow the below steps to refer to Worldremit.
Get your unique referral code from WorldRemit's "refer a friend" page.
Share your referral code with friends or family. You can also share on social media.
When Your friend or family joins Worldremit using your referral code and does your first money transfer of over USD 50, you'll both receive a reward voucher.
Reward voucher amounts may differ per the country you're sending money to and the country you're sending money from.
You can use the voucher for any of the upcoming transfers until its expiration date, provided that you meet the minimum spend amount requirements.
If you use promo code 3 FREE when you complete a transfer, then you Pay zero transaction fees.  
You can refer more people to earn a WorldRemit referral bonus. There is no limit to how many people you can refer and earn. You can also follow the top referral bonus page to earn more.
Why Use Worldremit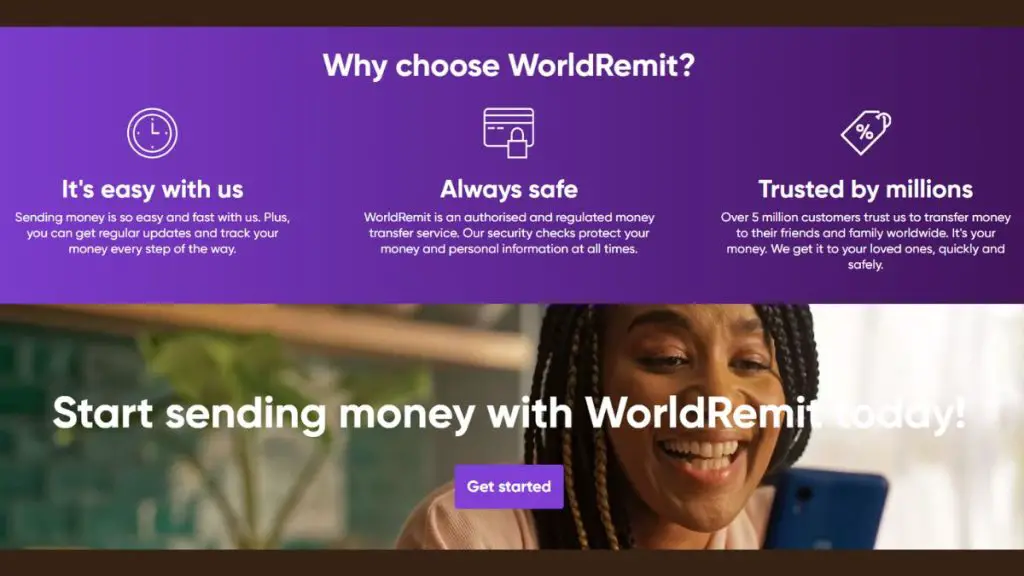 One of the most significant advantages of using WorldRemit is its exchange rate. Unlike traditional banks that often offer poor exchange rates, WorldRemit provides users with the real exchange rate, giving them the most value for their Money. 
WorldRemit is also incredibly fast when it comes to processing transfers. In many cases, the Money is delivered to the recipient within minutes, making it an ideal platform for those who need to send money quickly.
WorldRemit has low fees. The platform charges a flat fee for every transfer, which is often significantly lower than the fees charged by traditional banks or other money transfer services.
More About WorldRemit?
Founded in 2010, WorldRemit is a UK-based company that offers a convenient way to transfer Money online. With a focus on digital innovation, WorldRemit has become one of the most trusted and popular online money transfer services in the world. The company is regulated by the Financial Conduct Authority (FCA) and has received numerous awards for its excellent customer service.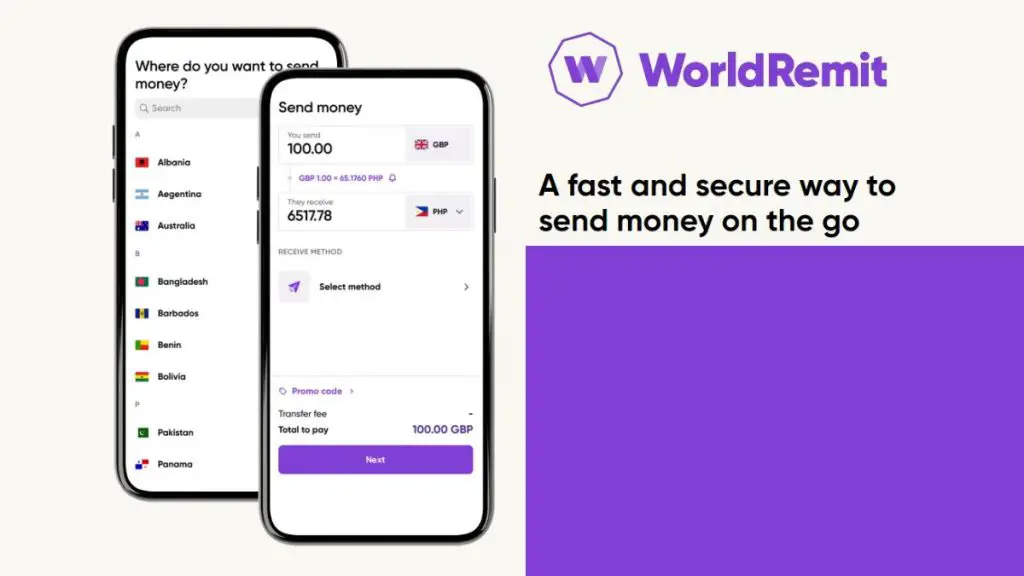 How to Send Money using Worldremit
With WorldRemit, follow the steps below to send your Money:
Select which country you want to send your Money to.
If you have more than one payout method option, choose one.
Enter how much money you would like to send or how much you want the recipient to have. The corresponding fees and exchange rate depend on your amount and payout method.
Pay for your transfer. Your payment choices depend on what country you're sending money to but may include cash pickup, bank deposit, mobile Money, airtime top-up, and even home delivery.
Your Money is now on its way. Both you and your recipient will get SMS or email notifications throughout the process.
WorldRemit: Fees 
As with any international money transfer service, you'll need to watch out for transfer fees and exchange rates.
Transfer Fees: What you have to pay for a WorldRemit transfer depends on the amount, the payment method, and where the Money is going. Fees for a cash pickup are generally higher than fees for a bank deposit.
Exchange Rates: WorldRemit exchange rates depend on the payment method and are updated daily to reflect the changing market conditions. You can lock it in advance so you know exactly how much will get to your recipient.
Other Fees: WorldRemit does not charge any other fees. Keep in mind if you are sending airtime top-up, some countries will apply taxes. This will reduce the amount of airtime your recipient receives. If the latter is the case, WorldRemit will let you know before you complete the transfer.
If you want to learn about other international money transfer apps like XE Money Transfer or Ria Money Transfer, please click on the following link.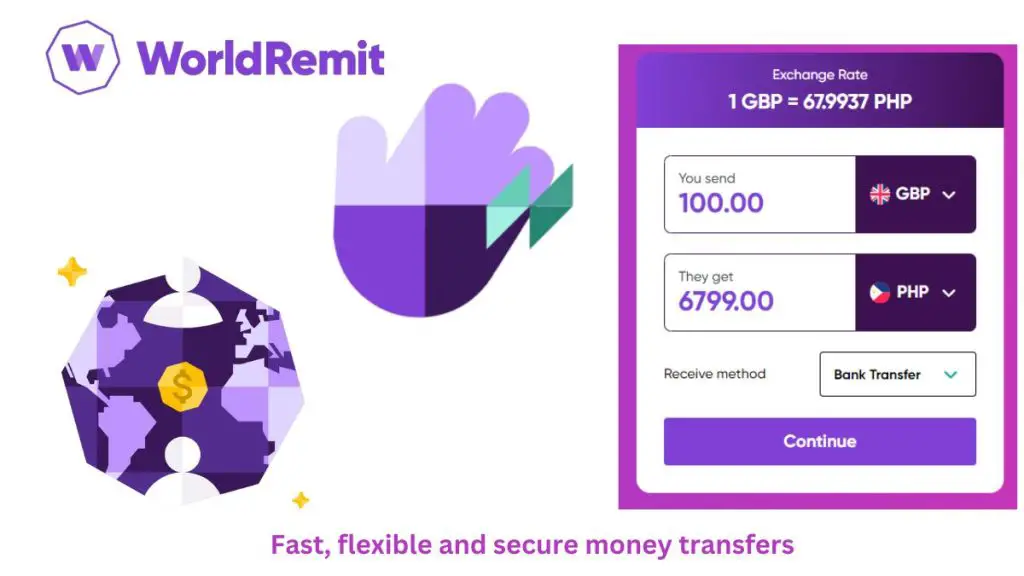 WorldRemit: Transfer Speed
Transfer speed depends a lot on the delivery method. Cash pickup, mobile Money, and airtime top-up are completed within minutes. Bank transfers, on the other hand, take between one to three business days.  
Conclusion:
In conclusion, WorldRemit is a better way to send Money. With its user-friendly platform, low fees, real exchange rates, and fast processing times, it has quickly become the go-to choice for those who want to send money abroad.
Whether you are sending money to family or friends, or paying for a service or product in another country, WorldRemit can make the process a lot easier and more affordable. Give it a try today and see how it can benefit you!
FAQs:
How fast is Worldremit
The time it takes varies depending on where you're sending money to. It could be instant or it could take 1 – 2 working days.
What is the WorldRemit Sign Up Bonus?
New WorldRemit customers can receive a Sign-Up bonus of up to $30 USD or the equivalent in their local currency. The amount of the bonus varies depending on the country you are sending money to.
When will I receive my WorldRemit Sign Up Bonus?
You will receive your WorldRemit Sign Up bonus within a few days of completing your first transfer. The bonus will be automatically credited to your WorldRemit account.
How do I refer a friend to WorldRemit?
To refer a friend to WorldRemit, simply log into your account and click on the "Refer a Friend" link. You will then be able to generate a unique referral code that you can share with your friend.