If you are someone who loves food, you should know about this new platform inKind. inKind gives you the opportunity to dine in at the finest restaurants and enjoy the luxury experience without worrying. Plus you'll get a $25 inKind sign up bonus to open an account.
As a member, you can take advantage of inKind promotions. Sign up and earn a $25 welcome bonus. Plus, you can also earn a $25 inKind referral bonus for every person you bring to the platform.
Similar to inKind, you can save money on your shopping with Temu. Get a $100 Temu sign up bonus sign up and $100 Temu coupon bundle
Let's dive in and see how you can claim your $25 bonus. Don't forget to check out the best $25 bonus.
inKind Promotion 2023: Get Free Meals & Bonus
inKind platform runs many promotion that you can take advantage of and get a bonus to dining at number of restaurants. Here is all the ongoing inKind promotion: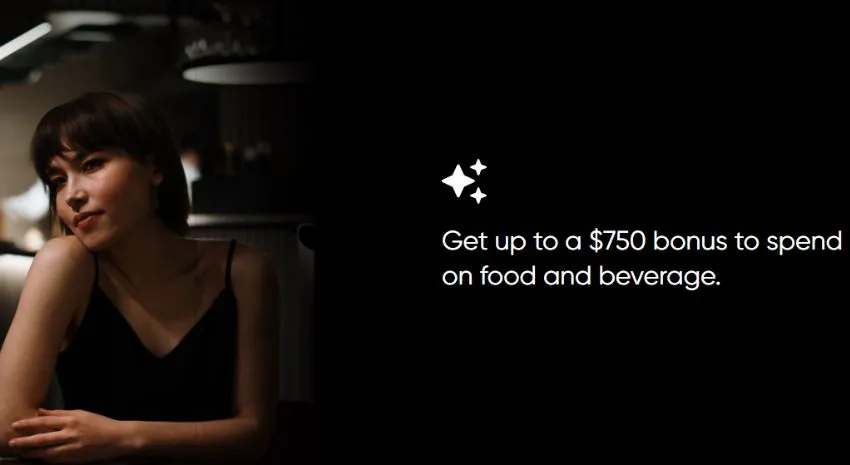 Welcome Bonus: Get a $25 sign up bonus to open a new account via current user's referral link.
Invite and earn: Users can earn a $25 inKind referral bonus to invite friends and other members to join the app.
inKind Amex Promotion: Get $50 credit when you make a single purchase of $50 or more via inKind Pass.
inKind Sign Up Bonus: Earn $25 Free Credit 
When you sign up with inKind as a new member, you can take advantage of their sign-up bonus offer worth $25. Here are all the steps that you can follow to earn your reward:
How To Claim inKind Sign Up Bonus?
Visit this link to open a new account on inKind
Enter your phone number on the referral landing page.
Confirm your phone number via text or the instructions provided.
Open an inKind account using the same phone number.
Get immediate access to a $25 credit to use at restaurants in the inKind network.
Use the $25 credit on orders of $50 or more (excluding service fees and gratuity) when paying with inKind.
Pay with inKind by selecting "Pay" in the app and following location instructions.
The $25 bonus will be deducted from the total bill, but you are responsible to pay service fees and gratuity with a credit card.
inKind Referral Bonus: Get $25, Give $25
After claiming your signup bonus, now it's time to take advantage of the inKind referral program. You can use your own referral link and share it with friends and family. If they sign up using this link, you and your friend both earn $25 credit each.
Double your reward with $50 sign up bonus apps. Apps that will reward you $50 or more to sign up.
Steps To Earn inKind Referral Bonus
Login to your inKind account.
Visit the "Gifting" tab in the app and select "Refer & Earn."
Share your unique referral link with friends.
Referrals must be new inKind members and spend at least $50 (excluding service fees and gratuity).
Your friend receives a $25 credit when they join via your referral link.
You receive $25 bonus credits within a few days after referrals complete the requirements.
There is a limit of 20 referral credits which means you can only invite 20 people to the platform. This implies that you can earn a total of $500 bonus.
Note: This limit is subject to change so keep checking for the latest updates.
You can checkout the best apps to earn money with referrals for free.
inKind $50 Offer With Amex Card
Amex card users can take advantage of inKind $50 offer, which is extended till 14/05/2023. Spend minimum $50 at inKind paas and get $50 credit to buy food and beverage on participating stores.
What is inKind App?
inKind is a new platform that is designed to allow users the opportunity of eating out at the finest restaurants. You earn credits while you're eating and drinking at a place. If you're a foodie, you're going to enjoy this app.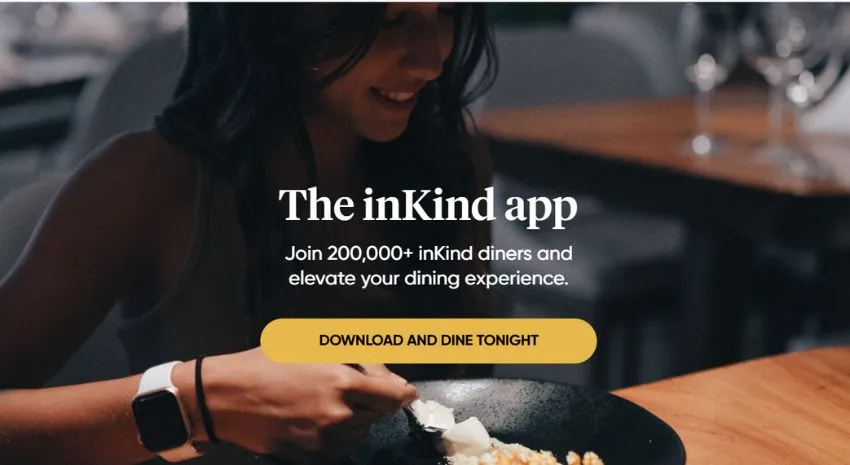 The inKind app makes the process easy for you. It gives you credit that you can spend at any restaurant in the network of inKind. You can even check, redeem and share this credit on your VIP House Accounts.
How does the inKind app work?
The inKind app works by giving credit to its users when they go to a restaurant and get food there. Basically, you can link your credit card with the inKind app. This is how inKind keeps the track of your spending. Then, if you pay with the inKind app, you get free credits that you can use or redeem later.
inKind App Features
Let's have a look at the best features offered by the inKind app.
Customizable Care Calendar: You can add unlimited requests such as meal delivery, transportation, and caregiver assistance.
Wishlist: You can allow supporters to contribute gift cards and other gifts through an integrated Give InKind Wishlist or Amazon Wishlist.
Updates: It allows you to keep loved ones informed with news, photos, videos, and updates in one central location.
Donations: You can connect a GoFundMe or PayPal account to receive financial support without additional fees.
InKind Pages: The app offers additional ways for supporters to show their support and understand their role in the care journey.
Conclusion
inKind is an emerging app with an innovative idea, especially for foodies who spend a lot on food. Not only you'll be able to keep track of your spending, but also you earn free credits. And these restaurants give you VIP treatment. So, if this sounds interesting, give it a try, and don't forget to take advantage of inKind promotions.