The idea of making more money always excites everyone, but no one tries to take a step, so if you are here to know how to get $100 a day online, congratulations, you are already halfway there. Making $100 is not hard these days at all.
I have been experimenting with different side hustles and ways to get $100 a day online for a long time, and this article summarizes every possible path you can choose to start getting $100 every day. 
Here are 47 legit ideas that will help you to make $100 in a day, either by providing a service or using some other service.
Become a Virtual Assistant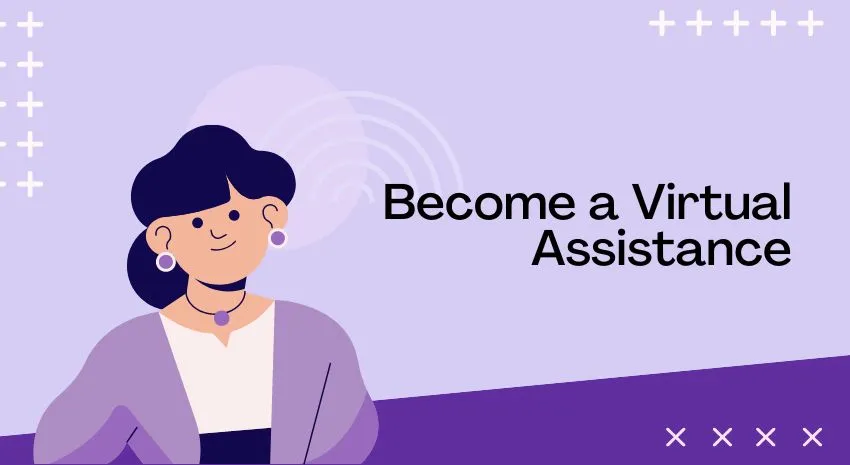 There are many people who own an online store, a blog, or any business of that sort who are looking for virtual assistants. They hire these virtual assistants who manage all their business virtually over the internet. This is a great opportunity for people who want to work from home.
You can follow the below steps to make money as a virtual assistant 
The first step is to choose a niche 
Take training courses and become a subject matter expert. 
You've got to prepare for working as a VA and running your online business.
Determine the work you like and can do.
Figure out the prices to charge.
Create an online presence.
Start applying to jobs.
Learn about yourself and your clients.
They are responsible for all managerial decisions and tasks. It's one of the most in-demand skills of today's time. So, if you think being a virtual assistant is something you would want to do, go ahead and get started to get $100 a day by managing businesses for other people. Read the full guide on how to make money as a virtual.
Get Paid To Record Voice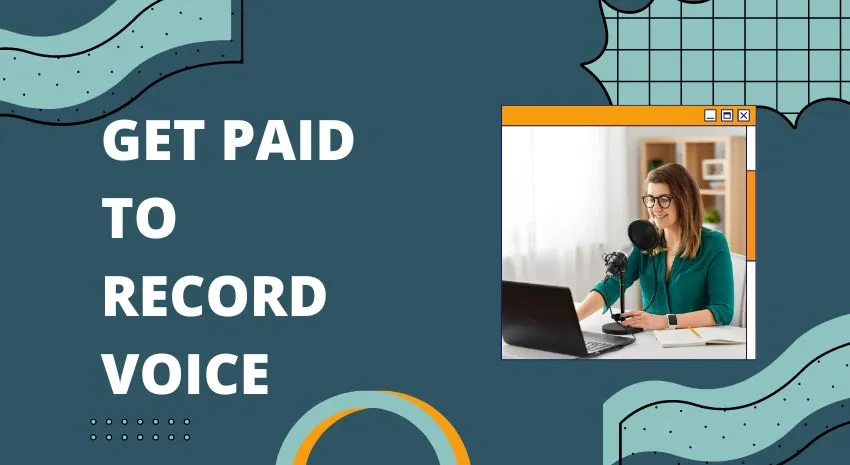 Ever heard of a job where you can get $100 a day just for recording your voice? Well, it is possible. So, first of all, you need to know what a voice-over artist does. The voice-over artist records his voice for different broadcasting purposes and sells it to companies that use it in their businesses. Here's how you can get started:
Create an account on any freelancing platform, and make sure to complete your profile.
Add voice acting to your skills.
Do add samples of your previous work if you have any.
Finally, bid on the jobs uploaded by clients.
If this sounds interesting, you can get started as a voice-over artist by signing up for any of the platforms. Here's everything you need to know about getting paid on a voice-recording site.
Become A Bookkeeper
If you are interested in finance and accounting, you are completely eligible for this job. Are you a business student and don't know how to get $100 a day online? Your wait is over! All you need to do is get the basic training and invest in bookkeeping tools. You can find clients through Facebook and Linkedin. Freelancing platforms like Upwork and Fiverr also offer great opportunities in this field. So, if this sounds like something you would want to do, get started and start earning $30-$40 per hour right away.
Be Part of a Research
Working in focus groups and being part of any research is one of the easiest paths to getting $100 a day online. You don't require any prior experience or skill. You just have to join good focus groups and share your opinions. There are companies out there who are looking for people like you to work with them and their opinions.
Research and shortlist the most suitable companies for yourself.
Sign up with more than one company to increase your chances.
Learn and work to gain experience in the field.
You can get paid either through cash or gift cards.
If this sounds like something you would want to do, I recommend you join online paid focus groups, so you get the complete idea of working with a research group.
Write an Ebook
Do you want to get $100 a day and have good writing skills? Well, then I have great news for you. You can write an ebook and publish it online. There are several platforms on the internet that allow you to publish your ebook, including Amazon Kindle. In today's world of tech, people more often prefer doing stuff online, including reading a book. Here are super simple steps to write an ebook.
Do complete research about the market and choose the best topic.
Plan the structure of the book in your mind.
Put the idea into unique and entertaining content.
Get it edited by a professional.
Publish the ebook on multiple platforms.
So, if you are stuck with the question, how to make $100 a day? Become an ebook writer and turn your hobby into a hustle.
The best thing about it is that you just have to write and publish it. After that, your work is done. People keep buying it, and you keep getting the money.
Start Earning Through Text Links 
If you are just starting and own a blog, you might want to try earning through text links. Although Google doesn't appreciate this technique, many people still make a lot of money through text links.
So, the work is simple. Websites pay you for linking their web pages to your blog. If your website is getting the traffic, other blogs might want to channel that traffic to their pages. Hence, they pay you for sharing your traffic. But again, this is not a recommended strategy as it is against the terms of Google. So, it is okay to do it now and then but not overdo it.
Make Money By Apps Signup
Many sites offer huge welcome bonuses. So, it is a quick and easy way to earn some extra cash. It might be possible to earn up to $100 at once if you have a huge circle of family and friends. When they join the site with your reference, you'll be paid for it. Although you can't keep it as a continuous means of income, it is a quick little hack to make some bucks.
Learn about Sponsored Posts
A sponsored post is another great monetization strategy for all the bloggers out there. Companies and big brands reach out to the bloggers that have a decent amount of traffic on their pages and ask them to sponsor the brand's products and services, whatever they are offering. 
But this traffic should be related to the brand's niche. Here's a step-by-step guide to creating sponsored posts perfectly.
You have to start by setting up a sponsor page.
It is important to create top-quality content for a strategy to be successful.
Hunt brands that suit you and pitch them.
Also, do some research on the market and competition.
Maintain good work relationships with brands to attract more work.
A piece of advice: Be selective in choosing the brand that you sponsor. You don't want to take in every other company and decrease your credibility among the people that come to your website. The best idea is to choose a way that aligns with your values as well. If you start getting more traffic, companies are willing to pay you from $100 a day to thousand dollars.
Earn with Google Adsense
If you are a blogger, you can monetize your website using Google Adsense. You have to sign up with Google, and by copy-pasting a website code, you can just get started with Google Adsense. Everything else is managed by Google itself. So, whenever someone clicks on an ad on your website and makes a purchase, you'll get paid for it. Isn't that amazing? You just have to set the ads first and see the money coming in with every click.
It might take some time at the start, but once your ads start paying out, you will soon be making more than 100 dollars a day.
Create a website to get started.
You make your ad spaces available by pasting the ad code on your site and selecting the position of your ads. 
The highest paying ads appear on your site.
You get paid. 
Get Paid to Take Surveys
Just like being part of a research group, getting paid through surveys is another easy method of making bucks online. The best part is that surveys are quick, easy, and fun to complete. But once you start looking out for worthy websites in an ocean of survey websites, you might get a little confused. Or you might end up with some unworthy site. 
Find the best survey sites here.
Register yourself and verify your account.
Complete your profile and join different surveys.
Join the surveys, complete them, and get paid.
Do Affiliate Marketing
Now, this is my personal favorite. Affiliate marketing is somewhat like sponsored posts, but what is more interesting? If you own a blog, you'll promote products for companies, and if someone buys those products through your link, you get paid for it. There are giant companies that are willing to pay huge amounts to bloggers with good traffic to promote their products. Some companies offer you affiliate programs, just like Amazon. Here's how you can start:
The first step is to select a niche.
Find and join affiliate programs and networks like Amazon Affiliate Program.
Choose the products that you want to promote.
Develop a strategy to promote the products.
Affiliate marketing has a lot of potentials, and many bloggers who are doing it full-time are making huge money out of this business. So, if you plan to get $100 a day, your goal should be to become an affiliate marketer.
Get Paid to Play Games Online
All of you who are interested in gaming and have never thought of making money out of it? Well, it is possible. You can turn your passion into a business. Playing video games for a living might sound like a fantasy, but some sites are offering such opportunities. Here's a list of the best of these sites:
Mistplay
Cash 'em All
Free cash
Swagbucks
You might not be able to earn as much as $100, but it will surely get you good money just by playing your favorite games.
Sell The Older Stuff to Make Money
Unlike other technical plans, this one is rather a simple and basic strategy. This is perhaps one of the easiest and quickest ways to get $100 a day. So, you might be wondering what exactly you can sell. Well, clothes, jewelry, appliances, or anything that you don't use anymore or have substitutes for. 
Collect all the stuff that you want to sell.
Divide them into different piles according to their categories.
Find platforms online where you can or find customers online through social media groups.
A simple declutter of your house can earn you 100 dollars. It's a win-win! Do give it a try.
Earn by Getting a Roommate
Renting out a room is another smart way of making a hundred dollars a day. You don't even have to do much other than find a good roommate. You will get a company, and monthly rent will be deposited to your account while doing nothing. Here's a process that you should follow for finding the right roommate:
Find people through social media and reach out to them
Put ads online and spread the word in your social circle.
Shortlist people and organize a meeting with them.
Get the best person and sign the deal.
Wherever you have an opportunity to rent out the extra space, do it because it's always smart to use the opportunity of making extra bucks wherever an opportunity arises.
Get Paid by Becoming a Tasker
There is a cool website called TaskRabbit, where you can list any random service that you can offer to other people. It can be as basic as mounting a TV for them or picking up their groceries. You need to set your price and availability, and you are ready to go! Here's how to get started with TaskRabbit:
Create an account on the app
Complete your profile and verify your account.
You have to pay the registration fee to get started.
Set your price and availability. 
Start the work and get paid.
With these small tasks, you can get $100 a day. There are a bunch of different kinds of services. You can see what you are capable of doing and get started.
Rent Out Your Car
Similar to renting your house, it's a really smart plan to rent your car. There are always people who can't afford to have a car, and they prefer renting one whenever they need one. Apart from that, tourists might need a car, so the demand always stays. You can set it as a more affordable option than other rental car companies. This will help you stand out, and customers will reach you directly. 
Many people have two cars lying in their houses. You need to act smartly and think about this opportunity lying before you where you easily get $100 a day.
Flipping Blogs
This is another interesting idea. Creating a blog is one idea, but flipping blogs is a next-level business plan. You keep creating new blogs, make them successful, and then flip them to get instant money. And then you repeat the process over. The more you do it, the more you learn about it. This is how you become perfect in one plan. 
Create a blog online
Optimize the content to get the maximum traffic
After 6 to 8 months, your blog will be ready to put up for sale.
Find a good deal and flip the blog.
Flipping business is all about creating a business from scratch, making it successful, and just selling it. People are anxiously waiting for a successful blog just to buy a ready-to-go product. So, if this sounds interesting, you should start mastering the art of creating a blog and making it a success.
Become an Influencer
Almost every single person nowadays owns a phone and has social media. The usage of phones is increasing with time, and so is the power of social media. Social media influencers have more influence over people than ever. It's such a rising career that it has become the need of today's time. Celebrities are turning to social media. So, if you want to influence people in some way and you have curiosity about how to get $100 a day, you should try becoming a social media influencer. 
Create an account on any social media platform and start speaking about things you like, and inspire people with it. It's that simple, and you can start without any investment.
Sell Print on Demand Products
Print-on-demand products have been in high demand for a long time now. People are not willing to get over this. You can start this business on Amazon or eBay, where people demand these products. Here's how you can take the steps:
Analyze the market and define your niche.
Create your store on platforms like Amazon, Shopify, etc
Select your products and put them up in the store.
Start selling.
It's a simple yet highly-rewarding business. Plus, it's not as complex as other business plans. You don't even need to worry about the initial investment. If you keep asking yourself how to get $100 a day? This is your answer.
Become a Freelancer
I think this is a no-brainer. Freelancing is by far the best way to earn huge money. A few years back, I was also wondering how to get $100 a day online when I came across the idea of freelancing, and it changed my life. No matter what skill you have, you go to one of the platforms like Upwork, Fiverr, or Freelaner.com. Follow these steps to become a freelancer:
Select any freelancing platform and create an account.
Complete the platform and verify the account.
Upload your portfolio.
Depending on your platform, start bidding on jobs or respond to buyer requests.
Get a client and start working.
You can make a good profile there and hunt clients. That's it. The process of connecting you with the client is made that simple. So, without wasting any time, learn a skill and get started in the world of freelancing.
Offer Coaching
Just like creating an online course, you can also offer to coach in whatever field that you think is capable of. It can be about a field in which you are skilled. You can create a business account on social media and promote yourself as a brand. You can easily earn up to $100 a day by offering to coach people who need it.
Run YouTube Ads
Youtube is probably one of the most used apps nowadays. It's pretty easy to use as well. Now, if you want to start your career as a YouTuber and are wondering how to get $100 a day, you should know that just making a video and uploading it is not enough. You have to work on a lot more things other than crafting content for your channel. The most important of these things is running ads on your youtube channel. Here's how you can create a youtube campaign:
Create and configure a new campaign on Google Ads
Choose what people you want to reach
Select where you want to show your ads
Select the marketing video
Configure your video ad
You have set your campaign
Youtube does have a policy where it allows ads for channels with a certain number of views and subscribers. But make sure to run ads in the best way to earn more money from youtube.
Sell a Physical Product
This might sound old school, but trust me when I say it still works. You can sell a physical product that is high in demand. You can source it from somewhere cheap and sell it to people at a higher rate. This process may include different kinds of marketing and networking strategies, but it's worth it. You can sell in both markets, online as well as offline. It's such a broad niche that you can choose whatever type you want. If you like the dropshipping model, go for it, And if you like private labels, you can opt for it as well. You just have to choose a good product, and you are good to go.
Selling Stuff on Etsy
Selling products on Etsy is a bit different from other eCommerce platforms. If you have a unique handmade product that you think will attract customers, Etsy is the perfect platform for you. If you have no idea yet and have no product, I'll help you think. 
First of all, you should see what people want and then try making that product. 
While choosing the product, it's important to note the availability of that product in the market.
If it's not easily available, people are going to buy from you. 
After finalizing the product, you have to create a store on Etsy and upload all the necessary details about the product. 
Now, you have your own Etsy store. 
Earn by Walking Dogs
Are you in need of money and don't have any technical skills? Don't worry, and you can get paid for a simple task such as walking pet dogs. Dogs are probably one of the most common pets in the USA. And walking a dog at least once a day is extremely important.
But people are usually caught up in their busy schedules, so they hire people like you to walk their dogs. They are willing to pay a pretty good amount for it. Initially, you can make around $50, but this earning may increase with the number of clients you get, and you'll be able to get $100 a day. 
Get Started with Freelance Writing
Unlike other skills that come and go in demand, writing has always stayed important for all kinds of businesses. Therefore, it is another of my favorite skills. Also, if you have a good time and dedication to this particular skill, you can end up making thousands of dollars.
Now the question is: how to make $100 a day right now? Well, you can get started right now if you think you have good writing skills already. Otherwise, you'll have to spend some time learning it.
Here are all the steps you need to follow for freelance writing:
So, first of all, make a good portfolio. 
Write some content as a sample. 
Finally, you can start hunting for clients. You can find them on freelancing platforms such as Upwork and Fiverr or through Facebook groups. 
Deliver food and Get Paid
If you are in urgent need of money, food delivery might be a decent option for you. You just have to run around a few blocks and deliver food to any local cafe or restaurant. To find this job, you can look at the websites of any local food shops and see if there is any option of applying for food delivery. In case you don't find anything online, you might just pay a visit and ask for this job. There can never be enough people for food delivery, right? This is not a long-term job, and it might not pay you a huge amount, but it's good enough for making urgent money.
Shop for Other People
Now, this is an interesting task to answer the question "how to get $100 a day?". If you are a shopaholic, this might be your dream job. You have to shop for people and get paid. There's great potential in this job. People are often caught up in busy routines and don't have time for shopping. You can make your schedule, and it's a fun job to complete. 
On average, you can make around $15 per hour, but it gets higher once you start getting more orders.
Just Take a Walk and Get Paid
Okay, so we all already know how important it is to take a walk once a day and stay fit. But most of us don't get enough motivation to do so. What if I tell you that you can earn good money for that? Here's how you can do that: 
There is an app called Sweatcoin that offers to pay you for all the steps you take. 
Signup with Sweatcoin and complete your profile.
You might not be able to get $100 a day, but it is easy money, and you don't have to do anything extra. So, it's signing up to get free money.
Earn by Testing Websites or Apps
If you know a thing or two about technology and coding, this is the perfect job for you. I mean, who doesn't enjoy testing and reviewing others' work and getting paid for it? At least, I would love to. If you are wondering what platforms offer this job, you can see the best ones here. 
Signup with one of these websites and start working.
Once you get a job, you will have to test those apps and websites and find all the possible bugs and errors that you encounter as a user. 
This will help the companies make their websites and apps better. 
You can also give your suggestions to improve anything that you think can be made better. 
You get paid.
Make Money by House or Pet Sitting
This is another simple and easy job for some quick money. If you have some free time on your hands and are wondering how to get $100 a day, you can make money by offering the services of a house or pet sitting. People who leave for vacations or go somewhere for a day require someone to look after their pet and their house. You don't have to do anything except spend time with their pets in their house. You don't need any prior experience or skill.
Clean Homes to Get Paid
If you are in dire need of money, you can offer the service of house cleaning. With schedules getting busier, people are running out of time to do home tasks. So the need for a house cleaner is increasing day by day. Some houses pay a decent amount of money for this task. If you manage your time and complete a couple of houses, you can end up making $100 a day.
Tutor Students Online
Tutoring is a great opportunity for all the people out there who want to make extra bucks in their spare time. So, if you are passionate and confused about how to get $100 a day, tutoring is an ideal path for you. Even young students can apply for this opportunity. You can earn, on average, $15 per hour initially. After getting some experience and building a profile, you can increase your rates and start getting $100 and more in a day.
Rent Out a Room on Airbnb
Airbnb is a great platform that can help in earning money. If you own a house and have extra rooms, you should rent it out on Airbnb and make some extra money with any opportunity that you see. 
Or if you are going out on holiday, you might as well put your house on rent for that period, this way, you will make money while on vacation. Isn't it super cool? I know many of us don't even realize that the tiny opportunities that we get to earn extra bucks, we just keep ignoring them but not anymore! Make use of the place you are living in, in every possible way. Airbnb can help you make thousands of dollars.
Create an Online Course
Do you have any kind of skill? Or do you have something that you could prove useful for other people? If yes, then creating an online course might be a great idea for you. There are plenty of platforms out there that offer a very simple and easy process for everyone to create an online course. Here are the steps that you need to take to create an online course:
Choose your niche and do extensive research. 
Structure your course and make an outline
Create the content and sell your course online.
Market your content.
Whatever skill you have, be it in digital marketing, problem-solving, or coding, you can just compile a complete course and upload it online. And that's it, you just have to wait for people to buy it, and this is simply how you can make thousands of dollars a day.
Teach Skills Online
Anything that you have knowledge or experience about can be taught online. Be it as simple as speaking to as complex as coding, and you can teach it all online to younger and less experienced people. The better the teaching, the more the students. And more students bring more money. And that's how you get $100 or more in a day. 
Learn and master a skill. Get certified if you can.
Create a platform for yourself, such as a website or youtube channel
Start putting content and grabbing traffic
Teach the skill to the audience
Monetize the platform
You have to be passionate about teaching and sharing your knowledge because it can be a long journey. You can start teaching it on Youtube because the majority of people prefer visual learning, and it is more effective.
Monetize Your Artwork
Do you have any creative talent? If yes, then are you making money out of it or just doing it for free? Well, your artwork is like a treasure, and it should be valued. There are plenty of websites online, like Etsy, that encourage creative products, and you can start monetizing your passion by selling them online. Here's how to get started on Etsy:
Create an account on Etsy 
Name your shop and set up preferences.
Upload products and create listings. 
Customize your shop and set up payment options.
Start selling
During festivals, people earn thousands of dollars through their artwork. But make sure to think both as a creative person as well as a business person. You have to create a unique piece that will sell. Turn your passion into a business and get $100 a day.
Start Your Blog
Don't listen to the people who say blogging is dead now. It is still one of the best businesses out there, trust me. There are so many opportunities that you can play with. Just think about one thing that you are passionate about and start writing about it. Some platforms offer free blogging. And then, there is an option of creating your website. In either case, the more traffic you bring to your blog, the higher the chances of getting $100 a day.
For a long-term opportunity, it's always better to get your hosting and domain, which doesn't cost a lot, and it is the only small investment that you need for this business. Once you have established, you can explore affiliate marketing, google AdSense, and many more opportunities as a blogger.
Get Money by Selling Your Photos
Do you have a thing for photography? What if I tell you you can turn this passion into a business? If you are taking pictures and putting them up for free on the internet, you need to know this. You can sell these photos to stock photo agencies and get money in return. You don't have to be a professional. Just take the best of your photography work and send it to the agencies. If they like them, they'll buy them. So, all photographers of you who are wondering how to get $100 a day, this is a great plan for you. Here's a list of websites where you can sell your work.
Shutterstock 
iStock
Adobe Stock
Clean Out Your Closet & Make Money
We are all guilty of thinking about cleaning our closets and never doing it. But what if we bring a little motivation for it? There are websites out there that can help you sell your stuff. Now, you can clean your closet and sell that stuff. So, stop wondering how to get $100 a day and get started with cleaning your closet. An opportunity is already lying in front of you.
Here's a list of websites that can help you sell all your stuff:
Poshmark
eBay
Craiglist
Sell Printables on Etsy
Etsy is a great platform that offers opportunities to all the creative people out there to monetize their talents. Selling printables is another unique way of getting $100 a day online. Printables are all the digital products that are available online, and people can print them at home. It can be anything from gift cards to printable quotes.
Rent out your RV
For all of you who own an RV, this one is for you. Did you know how to get $100 a day or more online using your RV that is just sitting around? It's a great surprise to me that people don't realize what great earning opportunities they have lying around, and they don't use them. But don't worry, I have got all the possible ideas for making money. So, for those who own an RV, rent it out, and you'll be surprised to see how much you can make through it. RVshare provides the chance for travelers to save money. They connect RV owners to travelers.
Become a Transcriptionist
The transcriptionist's job is to listen to audio given by the client and give the written form of that audio recording. These recordings may be phone calls, meetings, or interviews. So, are you still thinking about how to get $100 a day online? Transcribing is another great idea for you. It is easy, and you can learn it quickly if you have a good understanding of that language.
You can choose to work in a general or specialized niche. But it's always better to work in a micro niche
Get training and become an expert
Build a network and gain some experience
Apply for jobs on freelancing platforms.
Transcriptionists are also hired by government agencies, hospitals, and law firms but you can do freelancing as well. As a transcriptionist, you have great potential to make $100 a day easily. 
Start a Podcast
Are you a good speaker and can do decent hosting? You should explore the idea of starting a podcast. People love to listen to a good podcast. It can either be video-based, audio-based, or both. If you have something interesting to talk about, this is an interesting and fun opportunity for you. You don't need any investment except the equipment needed, such as a mic and camera, whatever you need. Youtube and Spotify are one of the easiest platforms to get started. 
Once you have started getting views, you can monetize your podcast channel and get $100 a day easily.
Proofread from home
If you have a good eye for written content and grammar, you should try proofreading. It involves finding errors in the content and making corrections. This is an easy task that allows you to get $100 a day. Follow these steps to start proofreading:
As a proofreader, you can offer services in different niches such as ad copy, books, emails, etc. Select a niche for yourself.
Signup at any freelancing platform and create a proofreading gig. 
Upload a sample of your work and get started!
Learn and Start Digital Marketing
This is, again, one of my absolute favorites. You don't need any initial investments if you have good digital marketing skills. You can learn it for free through Youtube. Udemy and Coursera also offer some free courses on Digital Marketing. It has a huge scope. So, if you want to get $100 a day, this is the best plan that you follow. 
After learning, you can start offering your services on freelancing platforms like Upwork or Fiverr. 
You can also hunt clients through LinkedIn and Facebook. 
Once you have built a portfolio, you'll start getting high-paying clients easily. 
Build An Online Store
It's not as hard as it sounds. In fact, with many user-friendly platforms, it is pretty easy to create an online store. Unlike traditional stores, you don't need a huge investment. On some platforms, like Shopify, you can start for free. There are numerous eCommerce models that you can follow, such as drop shipping, private labeling, or wholesaling. It is a nice way of making $100 passively.
Conclusion
Now you know everything about making $100 a day online. So, you have an answer to your question of how to make $100 a day right now, select any one of the paths mentioned in this article and get started on your journey.