Shopping with Walmart will always save you money on your purchases but do you know about their affiliate program? Walmart Affiliate Program is a great way to earn extra cash by promoting products on your website and with your audience but the question is how much you can make with the Walmart Affiliate program?
With Walmart Affiliate program you can get up to 1% to 4% commission on every product. This typically depends on om if someone clicks on your links and buys something. Each product has a different commission rate that keeps changing over time.
If you wish to join Walmart Affiliate Program then read all the necessary details. In this article, we discuss how this program works, the eligibility requirements, and how to apply as an affiliate.
Before you start, Checkout ReferralOffer Bonus Page to earn up to $1000 for signing up for apps.
What is the Walmart Affiliate Program?
Walmart's Affiliate Program is an affiliate program offered by this retail company. It allows you to place links or ads on your website to refer customers to Walmart. This way whenever a visitor clicks on the link or ad referring to Walmart visits their page and makes a purchase, you earn commission from the platform. The amount of commission may vary depending on different factors.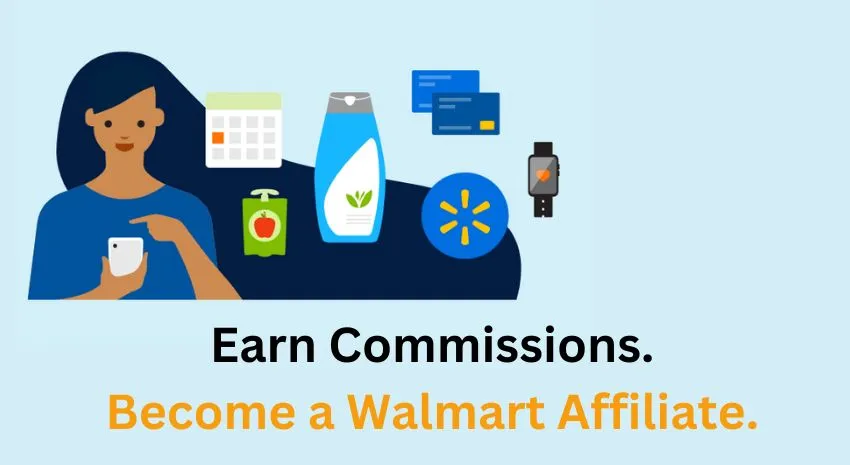 Fortunately, the Walmart affiliate program is free to join for anyone. It works on a simple principle: more clicks by visitors on your site, more purchases on Walmart, and more revenue generated by your business. After joining the affiliate program, you'll be able to preview and add links and banner ads.
Walmart uses LinkShare to keep a record of all the impressions, clicks, sales, and commissions of a business. As an affiliate, you get a commission for every single purchase made through your website.
How Does The Walmart Affiliate Program Work?
As discussed earlier, the Walmart Affiliate program uses Linkshare (an interface to keep records of sales and commissions) and is run by Impact Radius (this company also manages Target's affiliate program).
You apply for Walmart Affiliate Program and if selected, you can create banner ads and links for specific products. On every purchase made through a link or ad on your website, you earn money.
Here's what you need to be eligible for the Walmart affiliate program.
Your website must be active at the time of applying
The major portion of your website traffic should be from North America
The website must be family-friendly
How To Join the Walmart Affiliate Program?
Now that you know everything about the Walmart Affiliate program, the next question is: how to join this program? Well, the process is quite simple as it requires no initial payment deposits.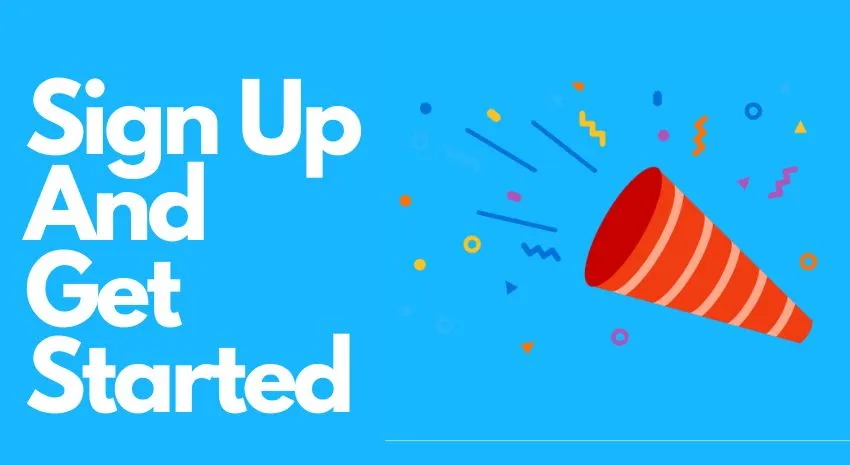 Follow these steps to apply for the program and work as an affiliate:
Sign up for the Walmart Affiliate program and fill out all the information.
Visit Walmart.com and tap on the affiliate membership button.
Fill in your name, location, address, website, and other necessary info.
After completing these steps, you'll be notified whether you're approved for the program.
If you get approved, you'll get different links and ads that you can use on your website. 
That's it! Now, wait for anyone to click on that link/ad and make a purchase.
How Long Can it Take to Get Approved for the Walmart Affiliate Program?
In most cases, the Walmart team replies within 24 hours of submitting an application. It is observed that sometimes Walmart rejects people without any apparent reason but you should make sure to complete all the aforementioned eligibility requirements. Also, it is important to note that Walmart owns the right to remove your business at any time without any reason.
How Much Does Walmart Affiliate Program Pay?
There is no fixed amount of money that you get from the Walmart Affiliate program. It depends on how well your site is performing in bringing customers to Walmart. For each product, commission rates may vary depending on their category, monthly orders, etc.
Let's see what are commission rates offered by the Walmart Affiliate Program. Here are the two factors that can affect the amount of revenue generated through the Walmart Affiliate program.
Number of Orders
As an affiliate, you are paid monthly. The amount includes net sales made by the website minus all the returns, sales tax, and shipping. After signing up, you'll receive your first earnings one month later. You can get paid using Paypal or even direct deposit.
Department of the Product
Here's a list of commission rates per product for each department.
Books, electronics, movies, music, photo, and video games: 1%
Baby, beauty, clothing, gifts & registry, health, home, jewelry, patio & garden, sports, and outdoors: 4%
Contact lenses: 10%
Business and personal checks: 18%
Walmart Affiliate Program: Pros & Cons
Let's weigh all the strengths and weaknesses of the Walmart Affiliate program to help you decide if it's worth all the effort. 
Pros
Strong brand recognition
Wide range of products (4+ million) to promote
Available creative assets for ads
Affiliate SDK tool for tracking
Regular affiliate newsletter updates
Access to data feeds for top and exclusive products
Cons
Low commission rates compared to other programs
Some products may not be easily found at local Walmart stores
Outdated or non-functioning affiliate tools
Conversion rates are lower compared to competitors
The program feels like a secondary priority for Walmart's online business.
Bottom line
If you're trying to dip your toes into the world of affiliate business, the Walmart Affiliate program is a pretty decent option to start with. The application process is easy. All you need is a family-friendly website with major traffic from North America. 
Apply on their official affiliate page and start earning. The only apparent drawback is that the company may reject your application without any reason or explanation. So, keep trying again and make sure you fulfill all the aforementioned requirements.