Sam's Club is a retail warehouse that offers bulk shopping and discounted pricing to its members, and basic membership starts at $45. But few offers are running from Sam's Club and Sam's club partner sites like Discover credit card, and if you apply those, then effectively you will avail free memberships. Not to mention that they have an excellent line of products for your home! Joining Sam's Club has its perks, so read step-by-step details about how you can save money and get free Sam's Club membership!
Offer#1 Get $45 Sam's Club Gift Card:
As you can see Sam's club advertisement that they are offering $45 Gift card back. You just signup and then visit nearest Sam's club and show them print of Image# 2. Make Sure you join Sam's club by clicking this Sam's club Free membership official Link
Image# 1: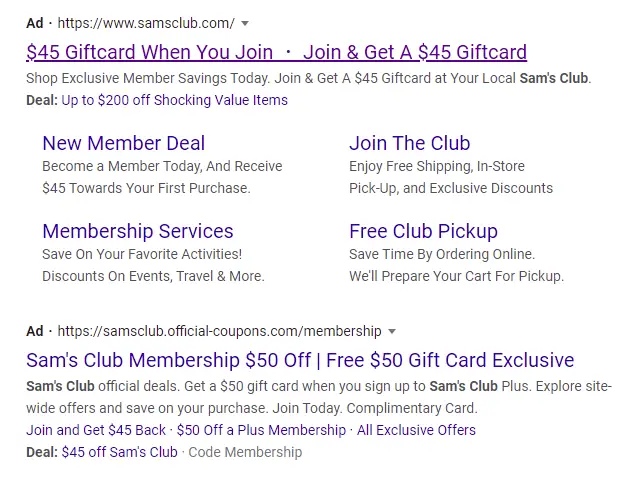 Image# 2: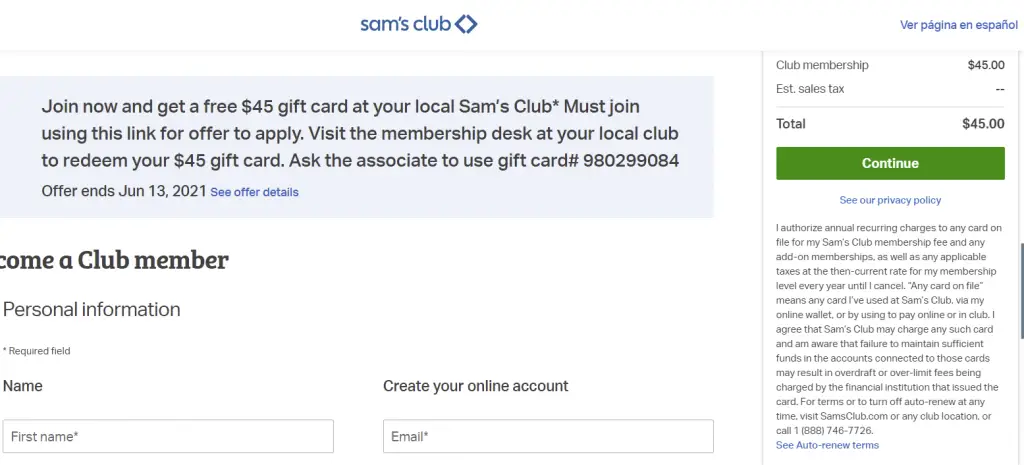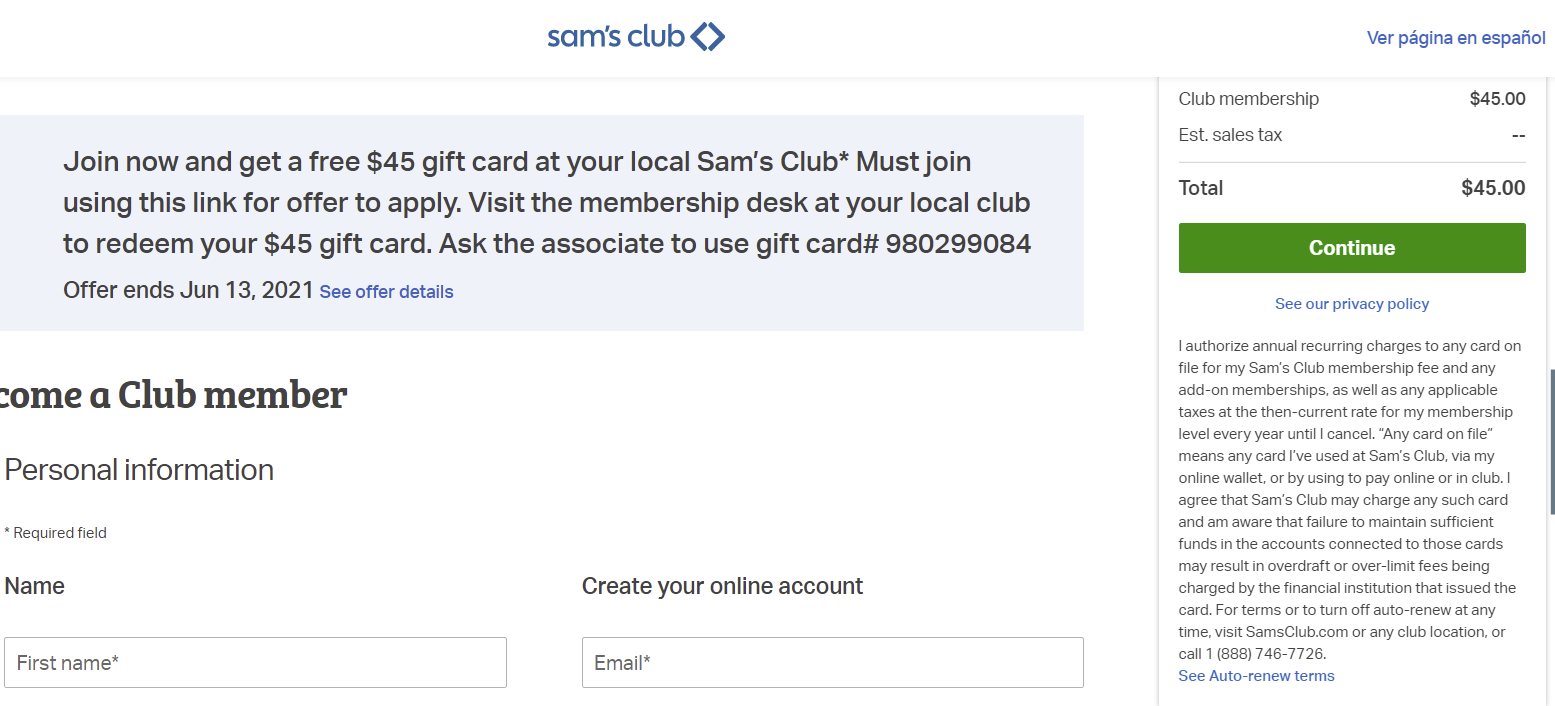 Offer#2 Get $45 back from Discover Credit card:
Discover card has sent targeted email so please check in your email box and see if you had received email. If you are not yet Signed for Discover Credit Card then Subscribe for Discover card Now and receive $50 rewards.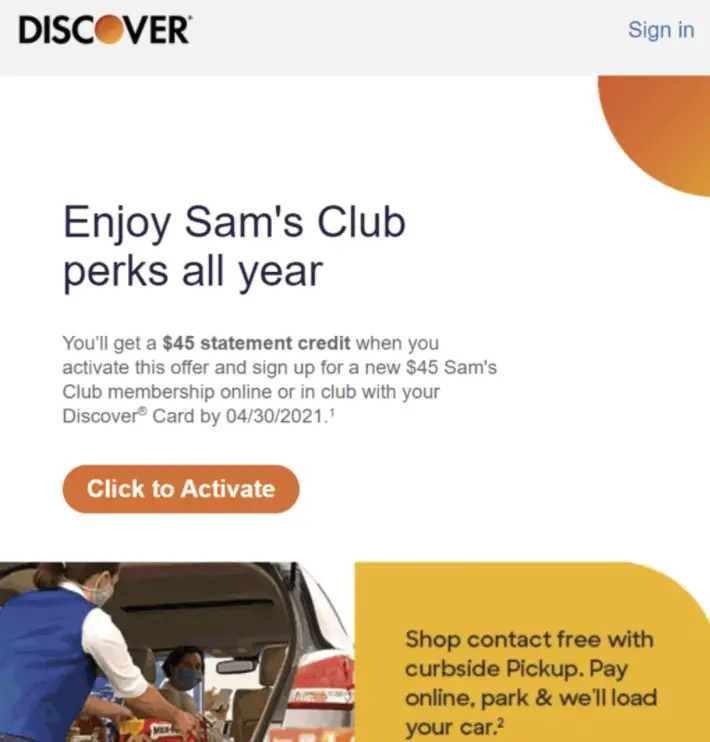 Conclusion:
With Free membership offer, Sam's Club is the perfect place to shop all discounts and deals on groceries, products and more. You can also stack up many other coupons and rewards from cash-back sites.