Earlybird is an investing app and giving platform that empowers parents, families, and friends to collectively invest in child futures in a meaningful way. Help your children to start learning about the power of compound and important lessons of the stock market in EarlyBird.
Earlybird.app wants to make your dream a reality for your kids; the app helps you to stop throwing your money into hundreds of toys your kids will outgrow and instead use it to invest in stock and pre-built ETF portfolios on behalf of your children.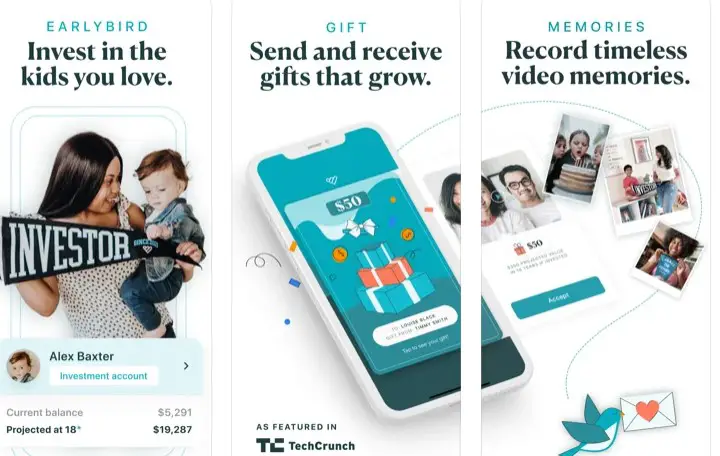 If you are looking for a way to fast-track your child's financial future, then EarlyBird would be the best option to start.
As an additional bonus, the EarlyBird promotion offers new users a $50 sign-up bonus once they first deposit $15 into their new EarlyBird account.
Plus, if you access EarlyBird crypto features that are coming soon into the app, you can earn free crypto between $25 to $150 in the EarlyBird app.
The EarlyBird Crypto promotional period will run from January 25, 2022, to March 31, 2022.
EarlyBird App Highlights
EarlyBird financial lessons will help your children to grow as financially engaged.
Invest in Stocks and Market
Download the EarlyBird app and get started
EarlyBird $50 sign up bonus through Swagbucks app.
Crypto is coming on EarlyBird Join Waitlist and earns up to $130 Crypto.
 EarlyBird is on a mission to enrich future generations with financial freedom. 
What is EarlyBird Investing?
"EarlyBird offers a simple way for parents, family, and friends to play a part in your child's financial future by investing in their platform, which can be used for anything that benefits the child."
EarlyBird aims to become a place where you can build your own investment account from scratch but also engage and communicate with friends, family members, and other people who share the same goals as you do.
A new fintech startup called EarlyBird wants to help families to build a strong financial future for their children. When you join EarlyBird, it's a bit like joining the EarlyBird investment club. Once you become an official member of the EarlyBird Club by opening a custodial account since we are a UGMA account (Uniform Gift to Minors Act),
You then have the freedom to invest your savings however both you and your child would like without worrying about taxes or greater fees further along.
EarlyBird fees are simple. Parents pay $1 per month for each child and pay a processing fee of $2 per gift to cover the work it takes to process your request for them.
EarlyBird Promotion offer: $50 signup bonus
The Swagbucks rewards program is giving you a $50 bonus when you open an EarlyBird account and make your first investment of $15 or more.
First, request a download link from EarlyBird website or go and find it in the apple store.
To claim your signup bonus, click on the above button and sign up using basic details and verify them.
To earn EarlyBird $50 bonus, join EarlyBird through the Swagbucks platform to earn $10 upon your initial investment of at least $15.
You will receive 5,000 SB in your Swagbucks account at the beginning of month 32. You can then turn around and redeem these points for a gift card worth $50!
If you don't have a Swagbucks account, then you can read our full Swagbucks review with a $xxx signup bonus. Click the button below!
EarlyBird Crypto Promotion: Earn worth $150 crypto Free
If you want to gift crypto that you've bought to a child, there are three possible options. You can either set up a UGMA custodial account on their behalf, hold the private key for them in a designated digital wallet, or gift them a hardware wallet.
The new EarlyBird Crypto Promotion is launching soon, and you can earn up to $130 in free crypto if you're already an existing EarlyBird member or up to $75 if you're a new EarlyBird member.
Join EarlyBird waitlist and earn up to $30-$150 crypto bonus
EarlyBird Crypto Promotion for Existing Users
If you are an existing EarlyBird customer who has previously acquired at least $100 worth of cryptocurrency, you are invited to join the EarlyBird Crypto Limited Early Access Program, which will allow you to earn a highly-prized $30 early access bonus when you successfully create a crypto wallet and an extra $100 when you invite 3 other users who successfully create a crypto wallet through EarlyBird during the promotional period.
EarlyBird Crypto Promotion for New users
If you're a new EarlyBird user, or you are invited by an existing user, you can earn a $25 pre-registration bonus when you successfully launch your cryptocurrency wallet and invite three other users through EarlyBird during the promotional period to launch their crypto wallets.
All bonuses will be provided in the form of a credit that can be used to purchase cryptocurrency to deposit into the custodial account of your choosing. If you do not have a custodial account, no problem! You can open one and fund it with your bonus credit!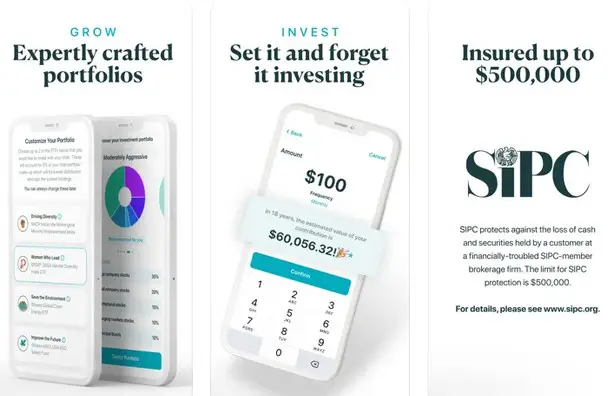 Currently, bonus credits cannot be redeemed in parts or precise amounts, they can only be redeemed as automated buys of Bitcoin through Coinbase or Ethereum through MyEtherWallet. Also, bonus credits cannot be split up when buying Bitcoin/Ethereum.
It may be possible to join Swagbucks through the $50 promotional credit and then participate in either EarlyBird promotion to qualify as an existing member.
You can also start a children's savings account. UNest provides more convenience with this new promotion to benefit your family!
EarlyBird Review
As previously mentioned, this is a very young business. The number of services and features it offers at the moment is not perfect, but we are sure that over time and as they receive more funding and feedback from their customers, they will improve those aspects with the utmost dedication.
Well, if you're an entrepreneur who's running a startup, EarlyBird could be your baby's bank account. Because it prepares children for the future, and that's surely something any startup should know about!
EarlyBird pros and cons:
Want the quick details? Here are the pros and cons you need to know about EarlyBird's investment promotion.
Pros:
Ability to create video messages to accompany gifts
The easy and intuitive app experience
Real-time projected balance updates.
Low fees User-friendly
Cons:
Limited portfolio options.
Fewer tax advantages than 529 plans.
It can't be accessed until the beneficiary reaches 18 or 2.
Conclusion:
EarlyBird is a gift planning company focused on contributing to the future financial security of children by giving them the tools to better manage their money and communicating with them about financial matters.
Longer-term approaches like this are much more effective in providing kids with a sense of security than the more common but finite cash gifts associated with many other similar programs.