If you are new to investing money, then stocks and cryptocurrency are the way to go. To invest in stocks, you need to open a brokerage account. Few brokerage companies are giving free stocks if you follow the given conditions, so why not score some free stocks that lead to your financial independence?
Webull- Sign Up & Get Apple + 2 Stocks FREE: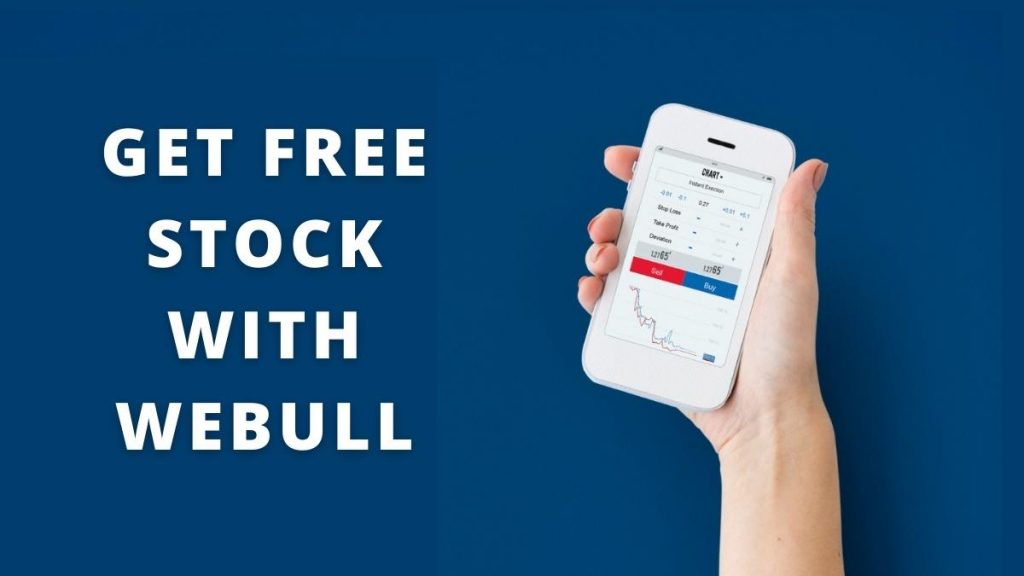 Webull Financial LLC offers an electronic trading platform, accessible via mobile app and desktop computer, for the commission-free trading of stocks, exchange-traded funds (ETFs), options, margins, and cryptocurrencies.
How to claim two free stocks from Webull. :
Currently, Webull has chosen to offer new platform users the opportunity to get two free shares of stock worth up to $2,300 ($11 – $2,300) and $5 worth of SHIBUSD with a crypto trade. Follow the below steps to claim a Bonus:
Sign up through this Webull official link, open your account 
Deposit at least $5 within 24 hours, 
Now, you can claim two free stocks from Webull. Open the Webull app and then go to MENU >>> MY FREE STOCK >>> tap GET to claim your free stock(s)
Once claimed, allow up to 10 business days for it to arrive in your account.
Claim those stocks within 30 days.
Refer 3 people and earn 6 free stocks and 1 confirmed apple stock. Apple is currently trading approx $150.
Check out our Webull review to learn more.
M1 Finance : $50 Bonus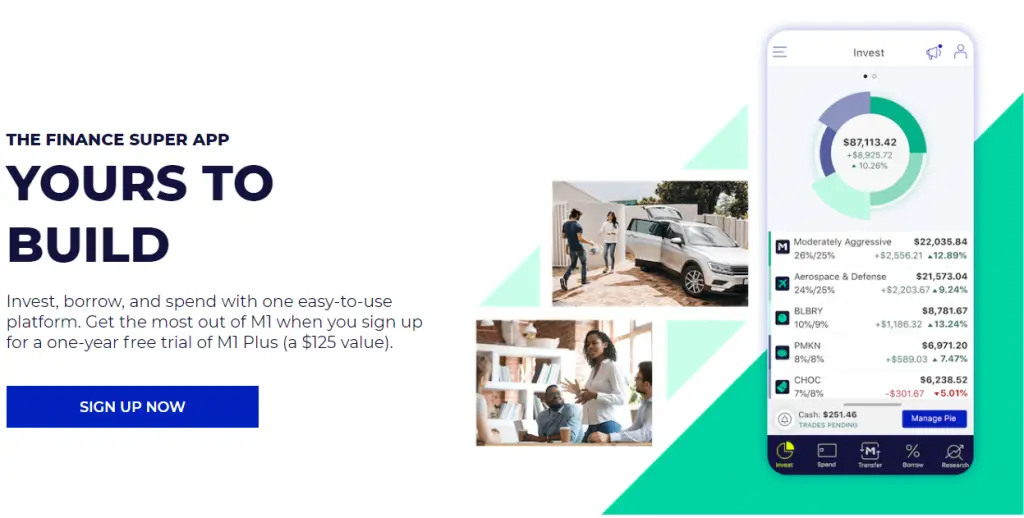 Fund new M1 Finance Invest account with $1,000+ within 14 days and earn up to $500. T&C apply. Jump start your investing with up to $500 as a bonus. Terms and conditions apply.
M1 Finance is best for intermediate investors who want a platform that manages their investments but does not require much hand holding. Aside from that profile, anyone who needs automated investment management might find M1 Finance useful.
Get a $50 Bonus and start trading today. By signing up through this $50 M1 finance referral link, you can add a minimum of $100 to your account within 30 days and maintain this amount for at least 30 days
The minimum deposit is low
Over 80 professional portfolios to choose from
Order fractional shares and individual stocks and ETFs
Read Full M1 Finance Review here
How to Get M1 Finance $50 Free Referral Bonus
Use this M1 Finance $50 referral ink. 
Create an M1 Finance account Individual or IRA account.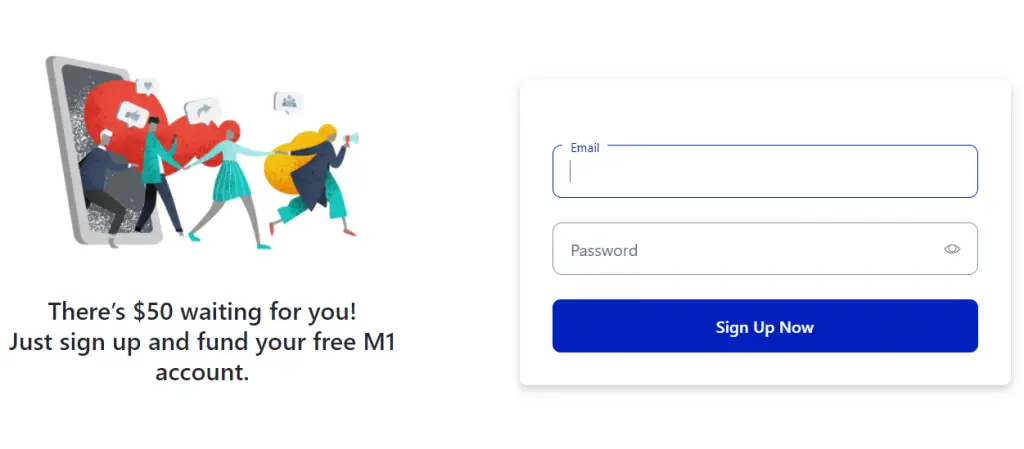 For an individual account, a $100 deposit is required within 30 days of opening, and $500 for an IRA account within 30 days.
Maintain the $100 deposit minimum for 30 days to receive a $50 M1 finance bonus.
Note: M1 Finance will not offer a referral bonus for a retirement account, so you must open IRA or Individual account to receive an M1 finance referral bonus.
M1 Finance referral program earns $50 for every referral.
(How to earn $50 for every referral from M1 Finance)
Get $50 for every referral via your M1 finance account.
Just open an M1 Finance account.
Share your referral link with friends. As soon as they open an account and deposit $100, both of you will receive a $50 bonus.
Firstrade® – Sign Up & Get 2 Free Stocks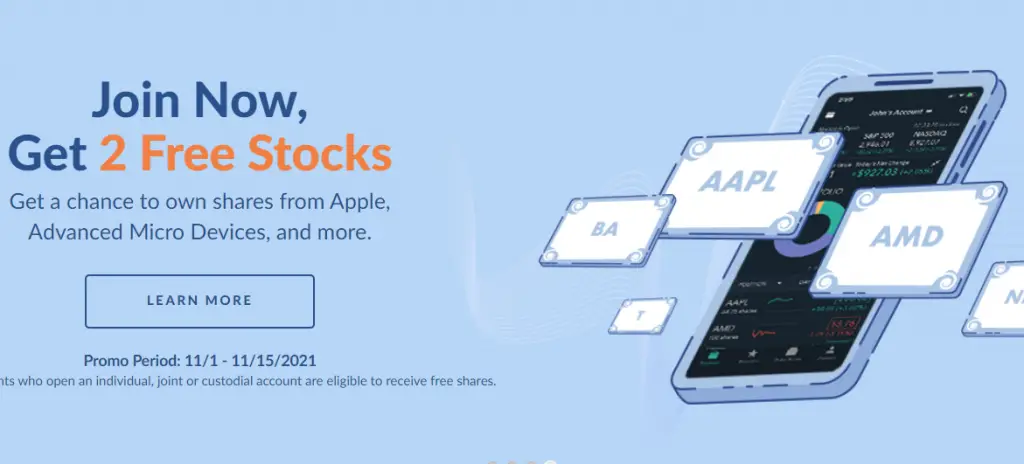 Firstrade's website provides its customers with an easy-to-use, simple trading experience.
Investing, retirement, custodial, and cash management accounts are available through Firstrade's discount online brokerage. And that's just the beginning. In addition, the brokerage offers free trading on almost all of its investment products, which are available to both U.S. and international investors.
No-transaction-fee stock and options trades with many ETFs and mutual funds
A consistent trading experience across web and mobile platforms
How to Signup in Firstrade and Get 2 Free Stocks
Tell your friends and family about the benefits of Firstrade! Spread the word about Firstrade and grow your portfolio. 
It's very easy to open an account with First trade. You will receive free stock every time your friend joins via your link.
Open your First Firsttrade Account via this link.
A free stock will be credited to your account upon opening. ( up to $500 )
Your free stocks will be available to you on the sixth business day after your initial deposit is cleared by the Bank (usually after five business days).
Note: Free stock will only be given to U.S. residents who open an Individual, Joint, or Custodial brokerage account.
How do I refer a friend and claim a free stock?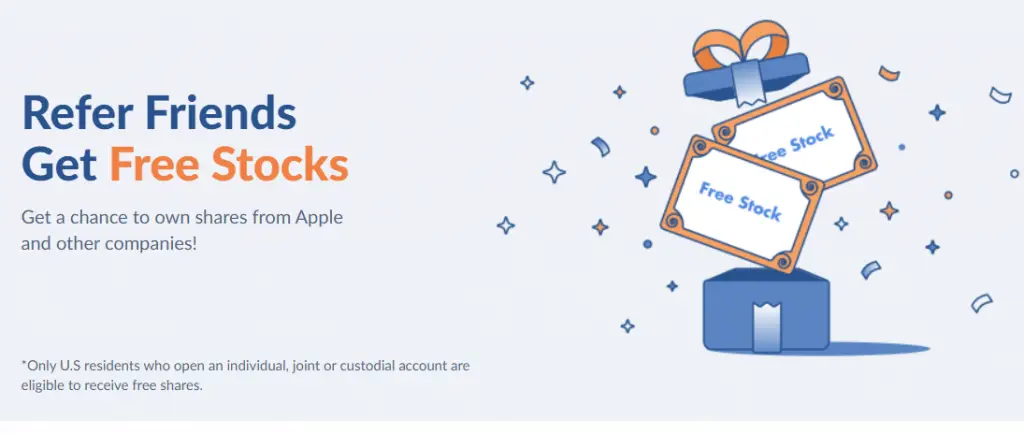 Login to your Firstrade account.
Go to Service > Free Stock.
Under Your Referral Link, copy and share the link with friends to receive free stocks.
Click the My Free Stocks tab to check your referral status or to claim a stock.
Axos Invest (Zero cost trades, $100 bonus)
In a nutshell, Axos Invest is an online Robo-advisor and commission-free trading platform that provides easy and convenient investing. Beginners looking for a hands-off solution will find the platform appealing, while sophisticated investors might be constrained by the limited investment options.
By using Axos Invest, your money will be automatically invested in a diversified portfolio with a risk-adjusted asset allocation. You can change your risk score if you are not comfortable with the one Axos Invest assigned you.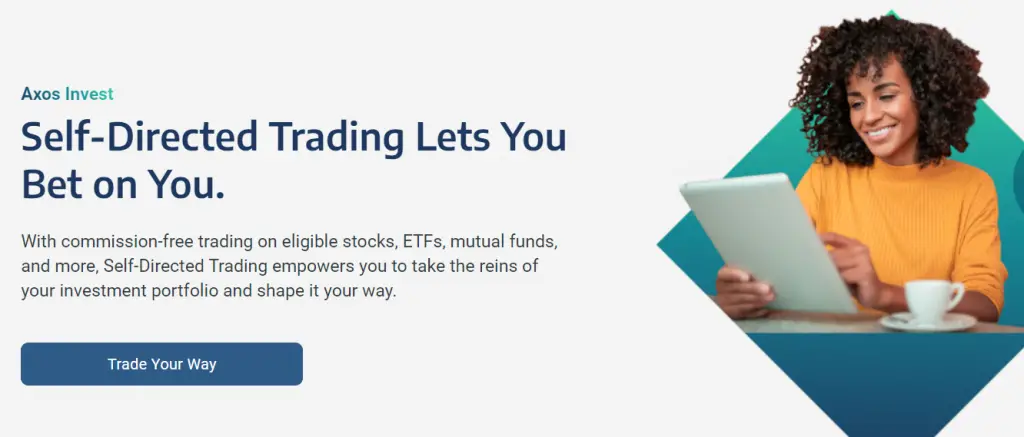 Axos Invest is a risk-free and secured bank. With Axos Invest, you will feel more independent and hand-free trading.
Axos Invest offers a $100 Bonus for a limited time. Be the first inaugural trader and claim Axos Invest $100 Bonus.
You can get more out of your investment with Axos Invest. Get a special bonus when you open a Self-Directed Trading account.
How To Claim Axos Invest $100 Bonus? 
Create a new Axos Self-Directed Trading Account. Creating an account takes only 5 minutes.
After your account is ready for trading, set your trading goals and start investing with as little as $2500.
Maintain a balance of at least $2,500 for 90 days, and your account will receive a $100* deposit.
Why is Axos different and better than any other Trading Platform?
Buy and sell anytime, anywhere.
Commission-free trading ($0 per trade on eligible stocks and ETFs; other fees may apply).
Thousands of S&P 500, NASDAQ, NYSE, and other listed stocks.
No annual fees. No account inactivity fees.
Low-cost margin and options trading is available on approval.
This $100 is a Limited Time Offer. So avail before it expires. 
Trade-up to an Axos Self-Directed account. $0 ETF and stock trades. Plus a $100 bonus.
Get it now 
Groundfloor
GROUNDFLOOR is the revolutionary way to invest in real estate without being an accredited investor. Use Groundfloor's investing marketplace, and you'll have access not only to unlimited earning potential but also unparalleled security with their insurance policy.
With as little as $10, you can invest in a portfolio of individual real estate loans and earn returns between 7% and 14%, based on your investment criteria.
Join Groundfloor and get a $10 referral bonus and start investing. Use this Groundfloor $10 referral link to avail of this offer.
Depending upon the size of the loan, individual investors can participate on a fractional basis for as low as $10.
A typical loan will return 10% per year for a term of 6-12 months.
GROUNDFLOOR is the only investment platform that offers high-yield, short-term real estate investments to the general public.
How To Claim $10 GROUNDFLOOR Investor Account Bonus 
Get Started to register for an account via this Groundfloor $10 referral bonus link.
Open an account and connect with your personal bank account
Make a deposit of at least $10 from your linked bank account into your new GROUNDFLOOR account. (within a year)
As soon as the funds are posted to your GROUNDFLOOR account, you will receive a $10 investment credit.
Credits for $10 investment can only be used on Groundfloor investments.
Get a $10 Groundfloor Bonus for Every Referral.
Groundfloor started a new referral program for new users and current account holders. In which both parties will receive $10.
Register at Groundfloor and link your account with your personal Bank.
Refer as much as you want. There is no limit for referring friends yet so far.
The credit that you earn via the Groundfloor referral program can be used only in Groundfloor.
Join fast and avail of this limited-time offer and get started investing with as little as $10.
Stash Referral Codes – $30 Stash Bonus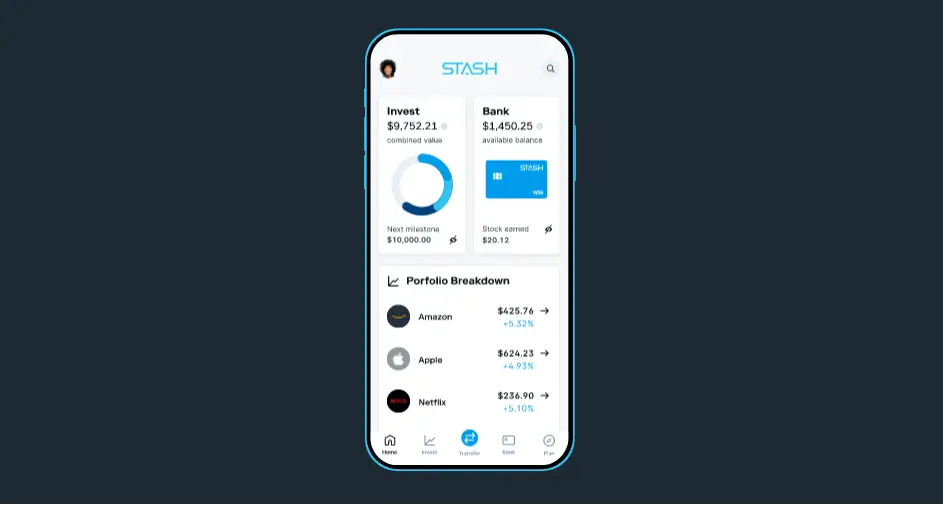 Stash is perfect for beginners who want automatic investing options with freedom of choice. Stash makes investing easy for new investors who want to buy and sell stocks.
Stash is more than an investing app. It provides tools for your investment tracking and management.
Stash is offering a $30 bonus for new users who are interested in trading and investing. Use this stash $30 referral link to open your Trading and Investing account.
Stash is a very good app for beginners to start investing and helps users to build and manage their savings.
How to Get $30 Stash Invest Signup Bonus
Open a Stats Invest account via this ( stash $30 referral link )
Complete registration by submitting your E-mail, Name, and Address.
Connect your Stash account with your personal Bank and fund at least $5 into Stash invest.
Stash Invest will credit your new account with the $30 bonus within 3 business days.